Be part of the election campaign in Leichhardt!
After years of being left behind by the Morrison Government, we're ready to build the politics we want to see, working with communities to win commitments on climate action, First Nations justice, and equality.
But it will take all of us.
No matter where you live or what skills you have, we need to come together this election to shift votes, win policies, and build electoral power. By signing up, you'll stay up to date on all the ways to take action this election in Leichhardt.
Will you sign up to join GetUp's election campaign in Leichhardt?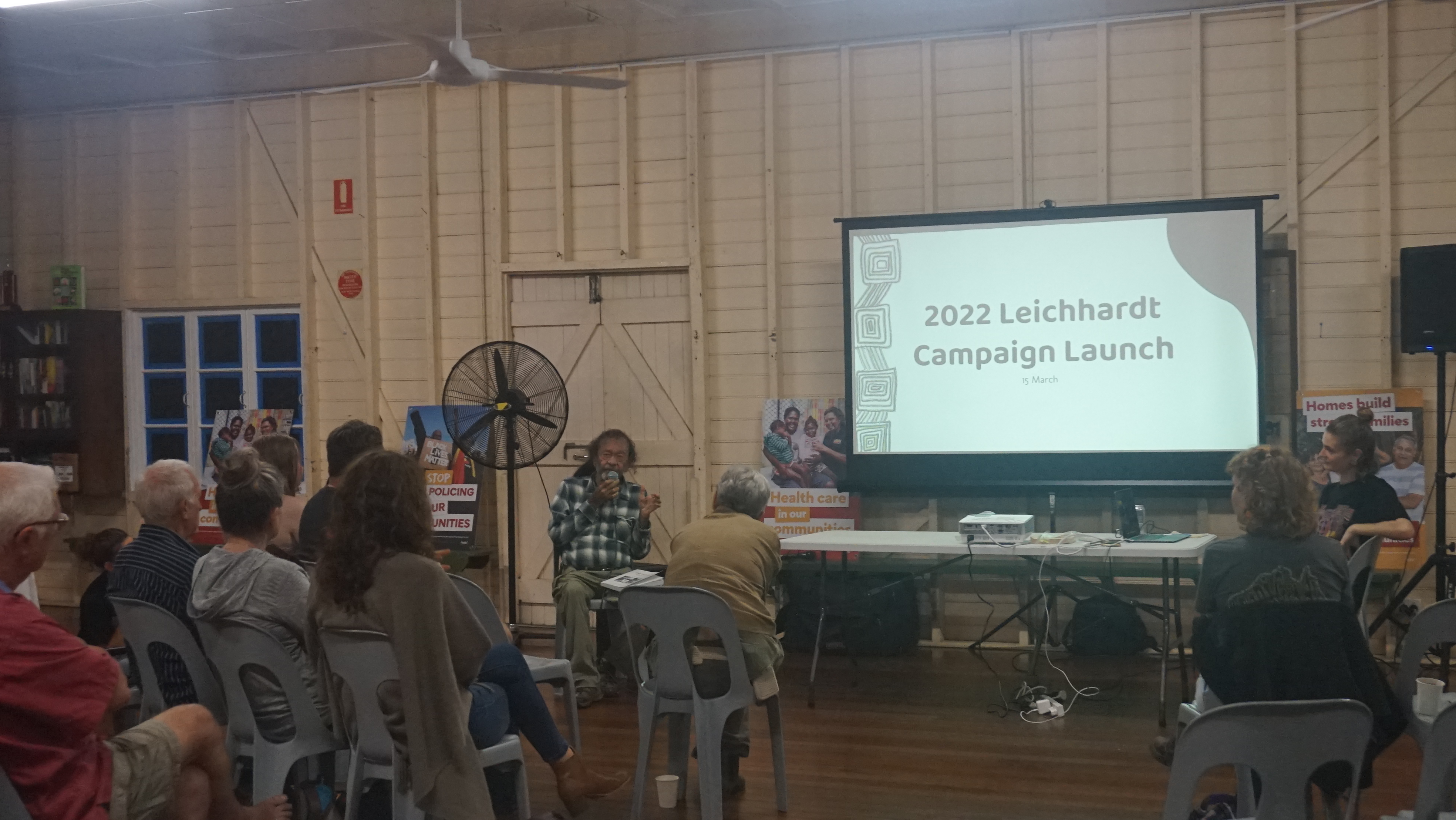 In 2020 GetUp worked with Aboriginal communities on a massive voter enrolment drive that changed the course of the NT state election.1 Just three years earlier, GetUp played a critical role in driving powerful conversations across the country to win marriage equality.2

And we've ousted hard-right wreckers. In the 2019 Federal Election we ousted former Prime Minister Tony Abbott from Warringah after years of climate denial.3 And in 2016 GetUp members came together in the Tasmanian seat of Bass to campaign hard for health and hospital funding, causing Liberal MP Andrew Nikolic to lose his seat.4

With your help, we can do it again this election. A fairer future and a safer climate depends on it.

Sign up to be part of the federal election campaign in Leichhardt!
[1] A day before the NT election, thousands of Indigenous Australians remain unenrolled, SBS News, 21 August 2020.
[2] GetUp Annual Report, GetUp, 2017/2018.
[3] Australian election: Tony Abbott loses his Warringah seat to Zali Steggall, The Guardian, 18 May 2019.
[4] Election results: Abbott-backer Andrew Nikolic blames GetUp! for swing that cost him seat of Bass, SMH, 4 July 2016.
SIGN UP!
If enough of us come together, we can restore integrity in Far North Queensland politics by putting people back into its heart.

Sign up to stay up to date on the federal election campaign in Leichhardt!
---
---
In taking action, I agree to GetUp's Privacy Policy.