Fund the Media Diversity Report!
Sky News commentator Peta Credlin and ultra-conservative columnist Janet Albrechtsen are attacking the ABC... again.
1, 2
But it's all just a distraction.
The real story? The Murdoch Press is increasing its power over our media, aided by weak ownership laws and a complicit Coalition.
The Senate Inquiry into media diversity is a critical opportunity to change that.
But only if they have the facts.
With your help, we can provide hard-data on the extent of media concentration, who's benefiting, and the ongoing threats facing newsrooms and journalists. But we'll need your help.
Can you chip in to help fund this critical research, exposing the dangerous concentration of media in Murdoch's hands?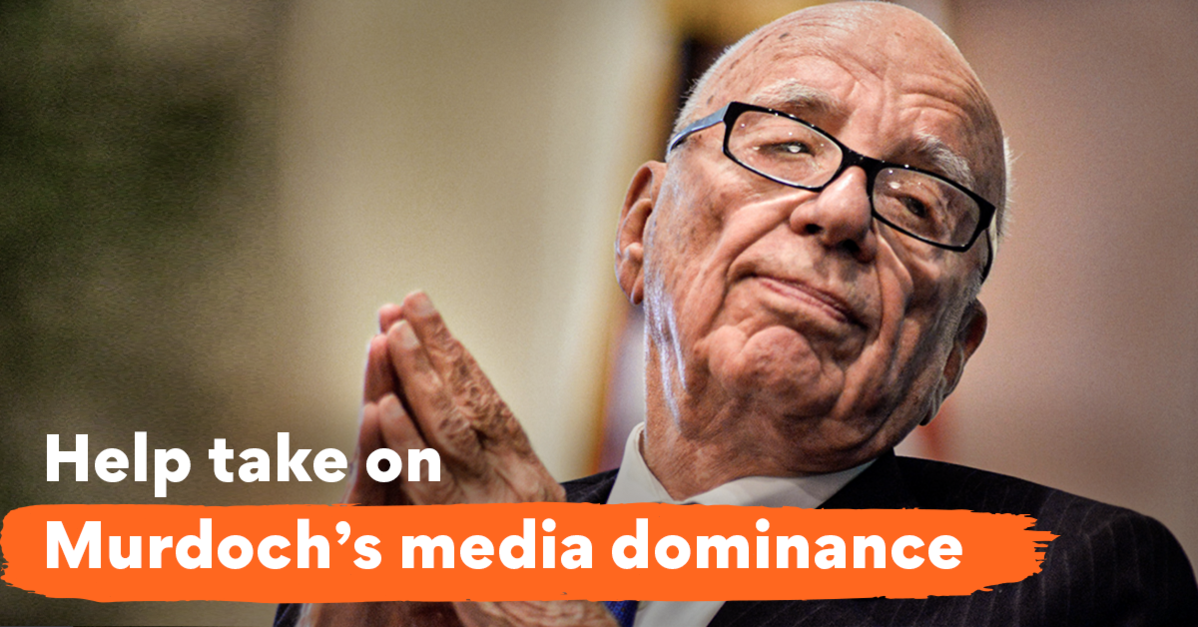 Two leading media experts from University of Sydney are ready to get started on this crucial Media Diversity Report. And there's no time to waste...

It's critical we do this research ahead of inquiry hearings early next year. But this project won't come cheap and we have less than two months to get this research completed and into the hands of politicians and journalists across the country.

Can you chip in to help expose the dangerous concentration of media power in Murdoch's hands?
Advocates, politicians, and journalists are all currently relying on out-dated studies of Australian media diversity, predating the Coalition and Pauline Hanson's successful push to weaken our media ownership laws in 2017.
3
We have to ensure decisionmakers have access to the facts if we want change.
With your help we will fund:
A foundational report into the state of media diversity in Australia compiled by two leading experts on media concentration and ownership from the University of Sydney. The report will also compare Australia's media environment to countries like the UK and New Zealand.


Research assistants to analyse data on the closure of newsrooms and how our media landscape has changed over time. Their support will ensure this crucial report is released before this window of opportunity slams shut.


Hundreds of copies to ensure every MP and Senator – and every journalist in the Press Gallery – has this essential information in their hands before the inquiry's hearings begin.


An expert lobbying trip to send the report's authors to Canberra to present their research to key decisionmakers.

No one else is going to do this research if we don't – and we haven't got long. Can you chip in to make it possible?
References:
[1] Activism 'pretending to be' journalism is pushing people away from traditional media, Sky News. 9 December 2020.
[2] [1] Ita Buttrose needs to show us respect by changing 'smug and boring' ABC, The Australian. 16 December 2020.
[3] Media shake-up as broadcasting laws pass parliament, SBS News. 15 September 2017
Chip in!
The Senate Inquiry into Media Diversity is a critical opportunity to push for change.

We can't waste it. With key decision makers ready to listen, journalists ready to report, and more and more every day people standing up against the power of the Murdoch Press, our campaign for a stronger media needs to continue.

Chip in to help support a movement for a fair, strong, and accountable media.