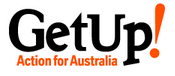 Support our farmers: Let's get climate on the G20 agenda

This is the billboard that was banned in the lead-up to Brisbane's G20 event this weekend. The reason? It was deemed
"too political"
by Brisbane airport.
If anyone knows about the impacts of climate change and more frequent extreme weather events, it's Aussie farmer David Bruer -- a farmer from South Australia who lost $25,000 worth of his grapes in one day when temperatures soared to 45C last year. His story deserves to be told, and seen by world leaders as they touch down in Brisbane this week.

David Bruer has secured a meeting with Brisbane airport in which he'll ask them to reverse their ban on his climate change billboard. They could be meeting as soon as tomorrow - and he needs to go into it with proof that he has the support of the community.

Can you sign his petition before it's delivered to Brisbane airport executives this week?

Fact is, climate change is more than just a political issue. It's a scientific issue, a community issue, and issue that's already having impacts on communities around the world.

Let's show Brisbane Airport's officials that David has the backing of thousands of Australians around the world. Will you sign onto David's petition before it's delivered this week?
The #onmyagenda campaign is supported by a coalition of organisations, including WWF, GetUp, Australian Youth Climate Coalition, Oxfam, Australian Conservation Foundation, 350 Australia, One Million Women, Greenpeace and Earth Hour.
This weekend, leaders from the major 20 economies of the world will meet in Brisbane at the G20 summit. Right now, climate change is little but a footnote in the agenda, despite it being one of the biggest threats to global economies. The G20 countries account for 80% of carbon pollution; they also have access to sustainable solutions.
Will you call on world leaders to be put climate change on the agenda at the G20?
Check out the
http://www.onmyagenda.org
.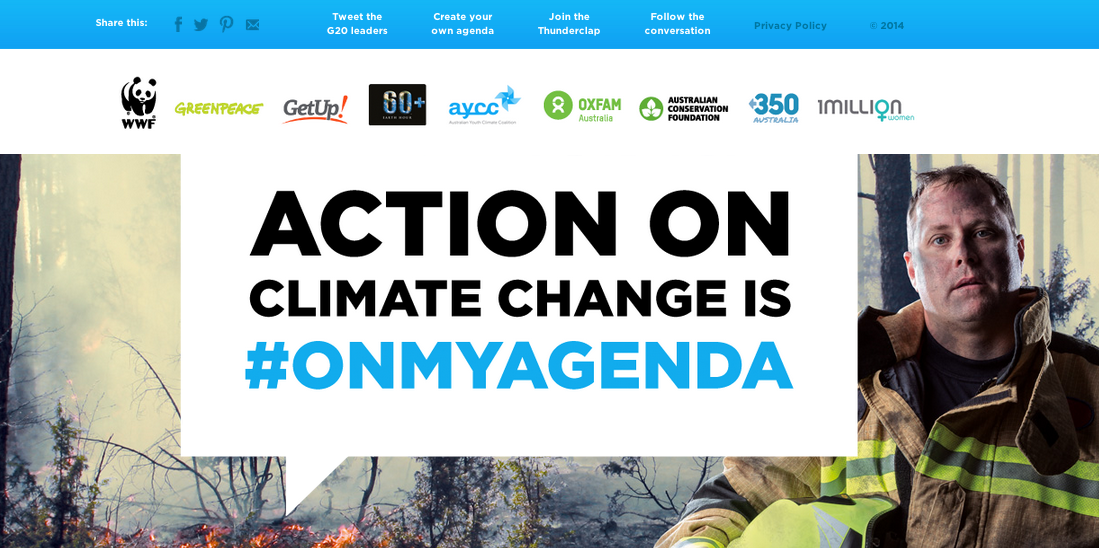 SIGN DAVID'S PETITION
Aussie grape farmer David Bruer could be meeting with execs at Brisbane Airport as soon as tomorrow. Will you sign his petition before it's delivered to them?


Dear Brisbane airport,

Please reverse your decision to ban farmer David Bruer's global warming billboard message in time for the G20 next weekend.
---
---
In taking action, I agree to GetUp's Privacy Policy.