Minister: Reject Clive Palmer's coal mine near the Reef
A coal billionaire's company plans to dig a colossal new mine just ten kilometres from the Great Barrier Reef World Heritage Area.
Experts say it would have
disastrous
impacts, harming a dugong sanctuary and turtle nesting beaches and causing millions of tonnes of climate pollution.
1
The new Environment Minister Tanya Plibersek has the power to reject the mine, and has called for public comments.
2
Will you add your quick signature to stop the climate-wrecking coal mine?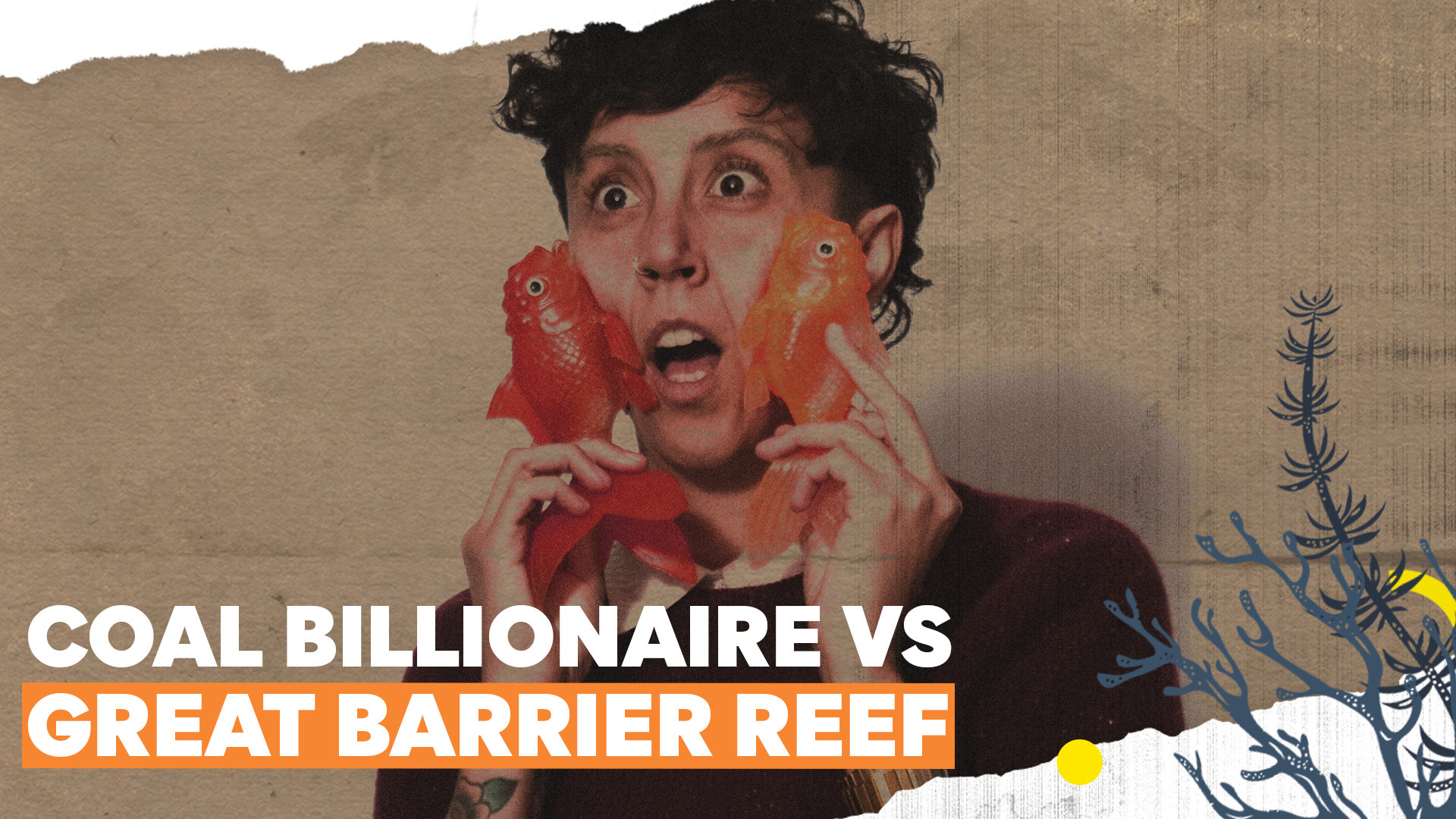 If Environment Minister Tanya Plibersek rejects the mine proposed by Clive Palmer's Central Queensland company, it would be the first time an Environment Minister has ever rejected a coal mine. She signalled she plans to reject it, and right now, the decision is open for public comment.

In this time, Clive Palmer's coal company and the fossil fuel lobby will be out in full force – doing all they can to get the coal mine over the line.

But if tens of thousands of us raise our voices, we can drown out the fossil fuel lobby in this critical window and show Minister Plibersek that the public is on her side, so she feels a groundwell of public support to reject the coal mine.

Sign now and together we can protect the Reef and our climate.
Clive Palmer's Central Queensland Coal company wants to build a colossal new coal mine just 10 km from the Great Barrier Reef World Heritage Area. They plan to mine 10 million tonnes of coal per annum for 20 years, creating 400 million tonnes of carbon pollution.3

A government-appointed, independent expert scientific committee reported that the mine would have "significant and irreversible damage" to the Great Barrier Reef from "mine-affected water".4 And the experts said they "cannot envisage any feasible mitigation measures, including offsets, that could safeguard these irreplaceable and internationally significant ecological assets". Meaning there's no way to stop the harm.
The project would also contribute to climate change, our Reef's greatest threat, mining up to 10 million tonnes of coal per year.5

Global heating remains the greatest threat to the survival of the Great Barrier Reef, driving marine heatwaves which bleach and damage coral.6 We can't approve new coal mines if we want to protect the Reef.

The Great Barrier Reef recently suffered from its fourth mass bleaching event since 2016, driven by global heating and marine heatwaves. This was the first time it has undergone a mass bleaching event in a La Nina year.7 This is a weather system normally characterised by cooler, wetter weather.

The World Heritage Committee has urged Australia to take accelerated action at all possible levels to address the impacts of climate change and water pollution on the Reef.
Broad Sound, located close to the proposed location of the mine, is an area rich in marine life, including protected migratory species like the flatback turtle and the dugong.8

Habitats like mangroves and seagrass are found there – key habitats for species and important carbon sinks.

The clearing of habitat for the coal project would push endangered wildlife — including koalas and greater gliders — closer to extinction by destroying critical habitat on the Reef coast.

The rivers, creeks and inshore areas are home to barramundi, king threadfin and mud crabs.
[1] A. Saint-Amand, A. Grech, S. Choukroun, E. Hanert, Quantifying the environmental impact of a major coal mine project on the adjacent Great Barrier Reef ecosystems, Marine Pollution Bulletin, 22 April 2022.
[2] Tanya Plibersek proposes blocking Clive Palmer's Queensland coal mine on environmental grounds, ABC News, 4 August 2022.
[3] Environmental Justice Australia, Explore how these coal and gas proposals stand to harm our climate, Living Wonders, 2022.
[4] Advice to decision maker on coal mining project IESC 2020-118: Central Queensland Coal Project, Independent Expert Scientific Committee on Coal Seam Gas and Large Coal Mining Development, 11 December 2020.
[5] See reference 2.
[6] Climate change, Great Barrier Reef Marine Park Authority, 2022.
[7] Great Barrier Reef bleaching occurred on over 90 per cent of reefs this summer, report reveals, ABC News, 11 May 2022.
[8] CQC Coal Project and our Reef: the marine values at risk in Broad Sound and surrounds, Australian Marine Conservation Society, July 2022.
✍️ SIGN NOW
To Environment Minister Tanya Plibersek,

The coal mine proposed by Clive Palmer's Central Queensland Coal company would pollute our climate and harm the waters and life of the Great Barrier Reef. We urge you to use your power to reject the mine!
---
---
In taking action, I agree to GetUp's Privacy Policy.