Hold Murdoch advertisers accountable!
James Murdoch's resignation was a powerful rebuke to the climate denialism of his father's media empire.
And with their advertising revenue crashing by 31% this quarter –
we have a rare opportunity to pressure their remaining advertisers to push for reform, or walk away.
Taking on the Murdoch media empire won't be easy –
we'll need to stand up to scrutiny, and legal threats.
But with the most comprehensive audit ever undertaken of the Murdoch media's climate denialism, and focus groups that prove the damaging impact of their reporting –
we can target the company's biggest advertisers against the backdrop of the Bushfire Royal Commission.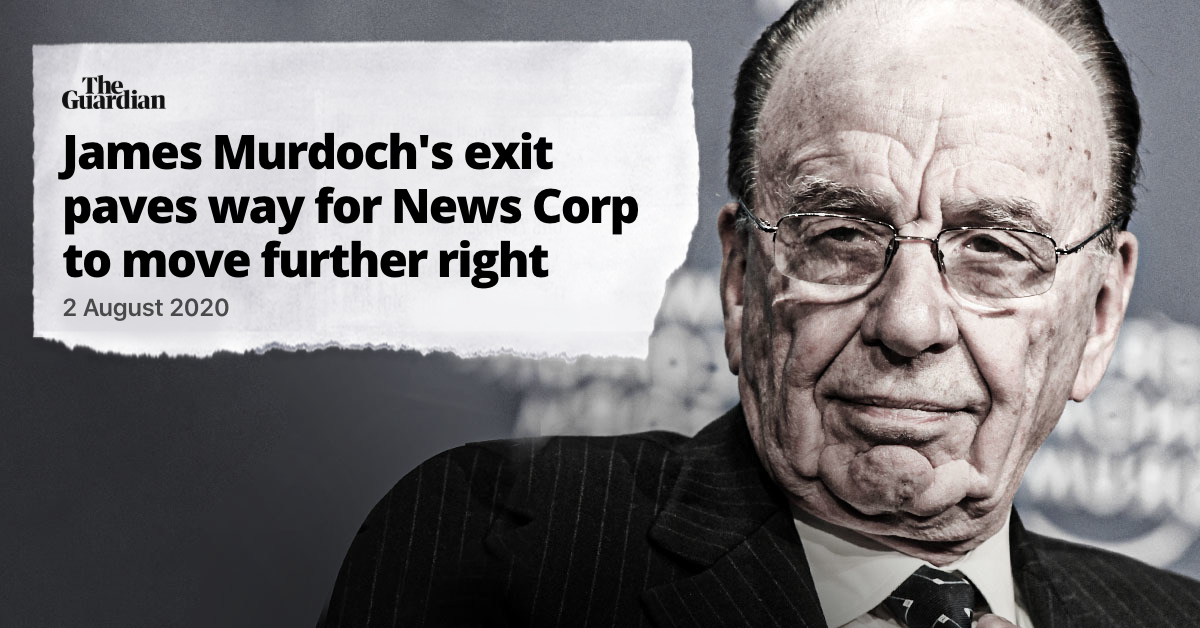 The Murdoch Press' market dominance means these are the only daily papers available in many parts of the country.2

But if we can pressure brand-conscious advertisers over the media empire's culture of climate denial – we can give the company a choice: shift your editorial line to reflect the science, or see responsible advertisers walk away.

With the most extensive audit of the Murdoch Press' climate reporting ever undertaken, unprecedented focus groups to show the influence of the Murdoch Press, and advertiser analysis to reveal who is funding climate denial – we can build pressure on the corporations responsible.3

But we'll need first-class researchers and audience analysis that doesn't come cheap. Will you chip in to fight back against Murdoch's climate denial?
With enough support we can fund:
Hard-hitting statistical analysis: Media analysts will conduct a comprehensive audit of the Murdoch Press's climate coverage over the last 5 year period, revealing exactly what portion of their coverage promoted climate denialism.


A climate denial 'dirt file': Our researchers will compile the most egregious headlines, quotes, by-lines and misleading editorial claims the Murdoch Press has published in relation to climate denial. This is crucial because it will allow people to join the dots and see the pattern of the Murdoch Press's commentary over time.


Focus groups to prove findings: We will commission focus groups to prove beyond a shadow of a doubt that there is a direct correlation between the Murdoch Press's publications and climate denial.


Rigorous advertiser analysis: To provide up to date information on exactly who is funding and enabling climate denial in Australia, and the most strategic targets for pressuring NewsCorp.
[1] James Murdoch resigns from News Corp board over 'certain editorial content' in news outlets, ABC News, 1 August 2020.
[2] World's fastest energy transition: AEMO maps path to 94 per cent renewables, Renew Economy, 30 July 2020.
[3] The number of climate deniers in Australia is more than double the global average, new survey finds, The Conversation, 16 June 2020.
CHIP IN NOW!
James Murdoch's resignation presents a crucial opportunity to expose the depth and impact of the Murdoch Press's climate denial – and put pressure on their advertisers.