Perth: will you be there on September 21?
As world leaders converge in New York for the UN Secretary-General's emergency Climate Summit next week, the world will be watching. Now's our chance to decide: how will history remember this moment?

Our Prime Minister will be a no show at the global emergency Climate Summit, which is hardly a surprise given his active efforts to dismantle a scheme that was working to make polluters pay and decrease carbon emissions, destroy our renewable energy funding and infrastructure and eliminating independent scientific advice from feeding into good climate policy decisions. But what that means is that it's now up to us to give world leaders the mandate to act on Australia's behalf. Let's make climate change history!

Remember to Tweet and share your photos in the lead up to, and on, the day using the hashtag #peoplesclimate


What: People's Climate Mobilisation, Perth
When: 1pm, Sunday, September 21
Organised by: 350.org
Where: Russell Square, Northbridge WA 6003


This event is one of thousands being organised around the world, by locals, for locals. This event will be organised by 350.org.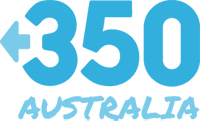 RSVP TO BE THERE!
What: People's Climate Mobilisation, Perth
When: 1pm, Sunday, September 21
Organised by: 350.org
Where: Russell Square, Northbridge WA 6003
---
---
In taking action, I agree to GetUp's Privacy Policy.