Stand up for renewable energy!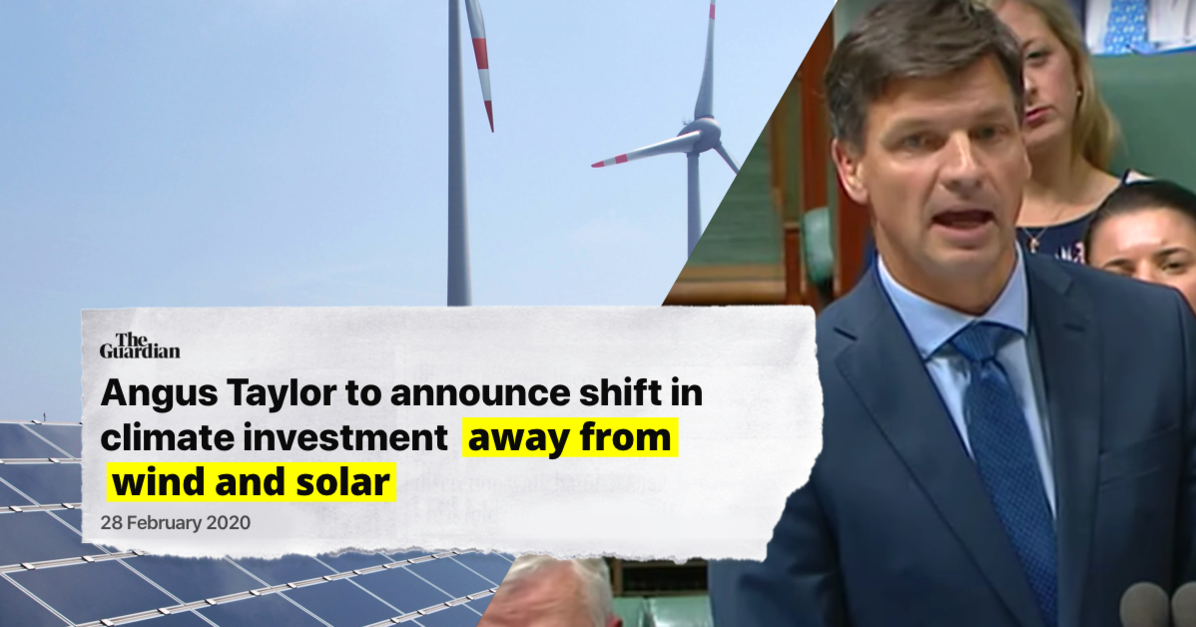 Australia has the capacity to be a renewable energy superpower.

But Scott Morrison and his Energy Minister, Angus Taylor, are putting a strangle hold on our transition by letting renewables investment dry up.

As our country continues to burn, his government needs to show they are serious about getting us out of this crisis. The longer we rely on polluting fuels for energy, the more we will suffer through smoke-filled summers and terrifying bushfires.

The technological solutions are already here but we are being left behind because of the greed, stubbornness, and deliberate ignorance of the Liberal and National parties.

But we won't let them get away with this bait and switch. Sign the petition asking this Government to invest in our future.



Adopting a more ambitious Renewable Energy Target
Extending and expanding funding for the Australian Renewable Energy Agency
Ending subsidies for fossil fuel corporations that are contributing to the current national emergency
ADD YOUR NAME!
To the Members and Senators of the Coalition Government,

Australia needs real climate action. That means:

1. Expand and extend funding to the Australian Renewable Energy Agency (ARENA)
2. Adopt a Renewable Energy Target with the ambition this crisis deserves
3. End fossil fuel subsidies that are making this crisis worse.
---
---
52,278 signatures
We need 7,722 more
---
In taking action, I agree to GetUp's Privacy Policy.