Tell GHD, Build our Future not Adani's Dirty Coal Mine!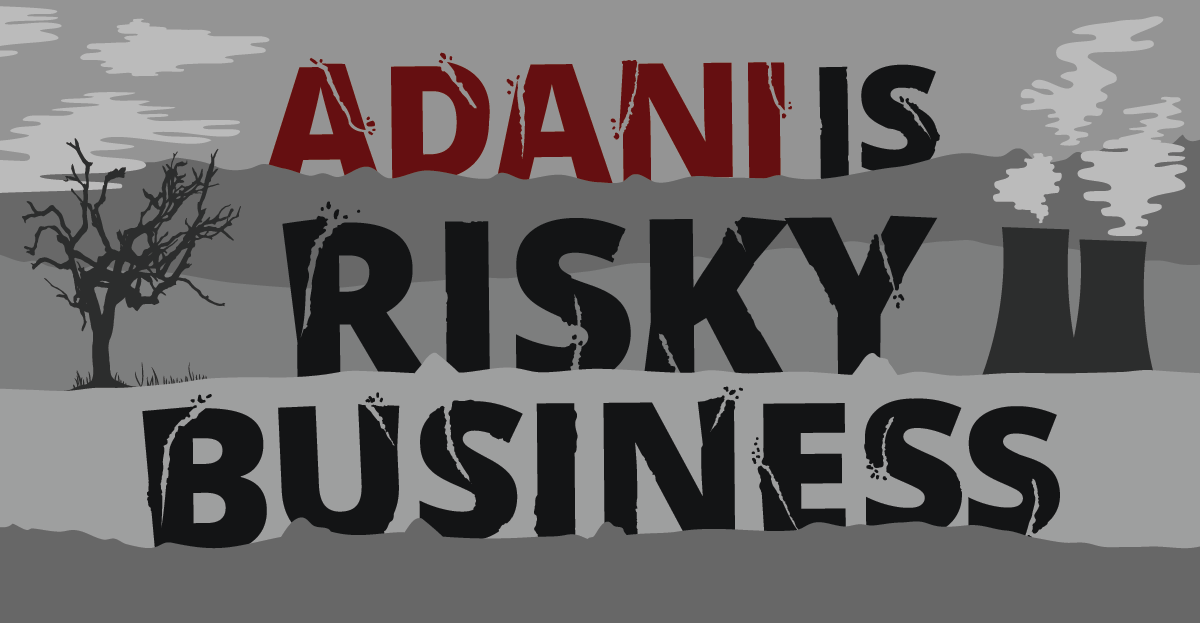 International engineering company GHD want to help Adani build their coal mine.
GHD proudly and publicly support "environmentally and socially responsible operations" and we know the Adani coal mine is anything but that.
It's time we show GHD executives that working with Adani is a bad idea, not just for our planet but for GHD's reputation too.
Adani is a company who have;
spilt coal pollution into the Great Barrier Reef World Heritage Area.1
started drilling, illegally...and then lied to the Queensland Government about it.2
a track record of workers' rights abuses, tax evasion, and environmental destruction.3,4
refused to pay their contractor, AECOM, for work they did on the company's rail link plan5
On top of this, scientists say we only have 12 years to replace polluting coal with clean renewable energy and storage.
6
Can you sign the petition telling GHD that Adani is risky business?
[1] Adani spent a year trying to hide this information on its reef spill, ABC News, 10 August 2018.
[2] Adani facing prosecution for allegedly providing false information in Carmichael mine report, ABC news, 17 July 2019.
[3] Adani Australia: Investigation uncovers tax haven ties to British Virgin Islands, ABC News, 3 October 2017
[4] Concerns at Barrier Reef contractor's humanitarian, environment record, SMH, 5 September 2014
[5] Adani refuses to pay for work on Carmichael mine, Australian Financial Review, 14 May 2019.
[6] We have 12 years to limit climate change catastrophe, warns UN, The Guardian, 8 October 2018.
GHD are an Australian-based multinational company. They've had extensive involvement in the Adani project since 2012, from preparing Environmental Impact Statements for the mine and rail projects, to quoting the 10,000 job estimate.

While over 50 major companies have refused to work with Adani1, GHD is doing the engineering design for the Carmichael mine - a project that will threaten water supplies, trash Traditional Owners' land rights and fuel worse heatwaves, bushfires, droughts and storms.

References:
[1] The Adani List, Market Forces.
SIGN THE PETITION!
To GHD Executives,

The Adani coal mine will be catastrophic for our environment.

Please build our future - not Adani's dirty coal mine!
---
---
20,349 signatures
We need 999,979,650 more
---
In taking action, I agree to GetUp's Privacy Policy.