Increase the Age Pension
As millions of people are being stood down at work, the Government must guarantee liveable income support to everyone
– including retirees on an Age Pension.
Many pensioners were already living in indignity and poverty, and it's only gotten worse. But rather than implement an increase to the Age Pension, conservatives in the Government want to use the Age Pension as an excuse to
slash
JobSeeker.
The good news? It's clear that with public pressure, the Government
will
spend on things that matter.
Can you sign on to the growing demand to increase the Age Pension now?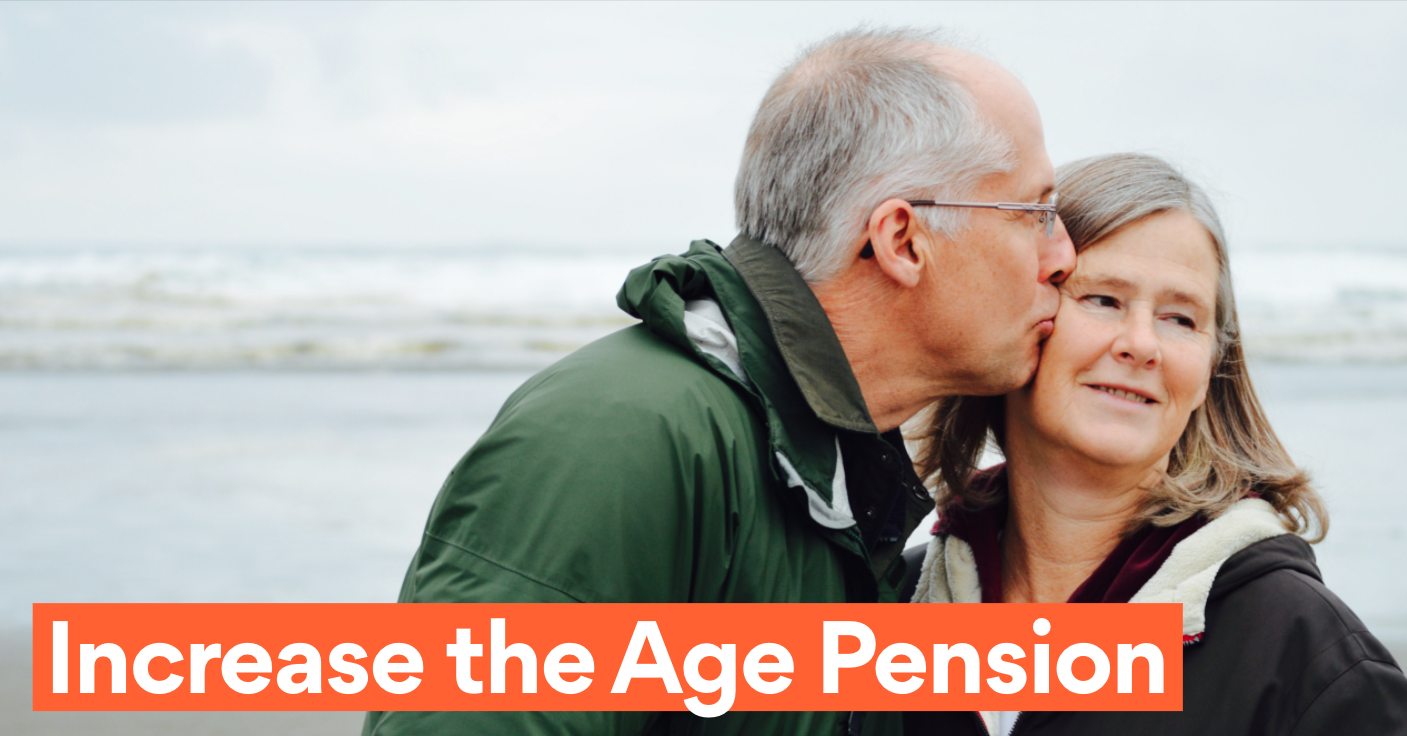 In the Federal Budget on Tuesday night, the Government announced up to $2,500 in tax cuts for the wealthy and just only $500 for pensioners. This is not good enough.

For months, the Government has been encouraging people to clear out their retirement funds in response to coronavirus, making it more vital than ever to guarantee a decent Age Pension. This campaign is part of our new vision for society – one that replaces the narrow interests of wealthy elites with our collective interest as citizens.

Together, we can change the lives of millions. Can you sign the petition to increase the Age Pension now?
Currently, the Age Pension is $430.30 a week. It should be increased by $127.55 to $557.85 a week – the same rate as JobSeeker. Both these increases should become permanent, even when the coronavirus pandemic and recession are over, to ensure a liveable income for all people and to encourage a strong economic recovery.
$127 BOOST TO THE PENSION
To the Federal Government,

We won't ignore pensioners.

Permanently increase the Age Pension.
---
---
31,271 signatures
We need 8,729 more
---
In taking action, I agree to GetUp's Privacy Policy.