Who's pulling the strings during coronavirus?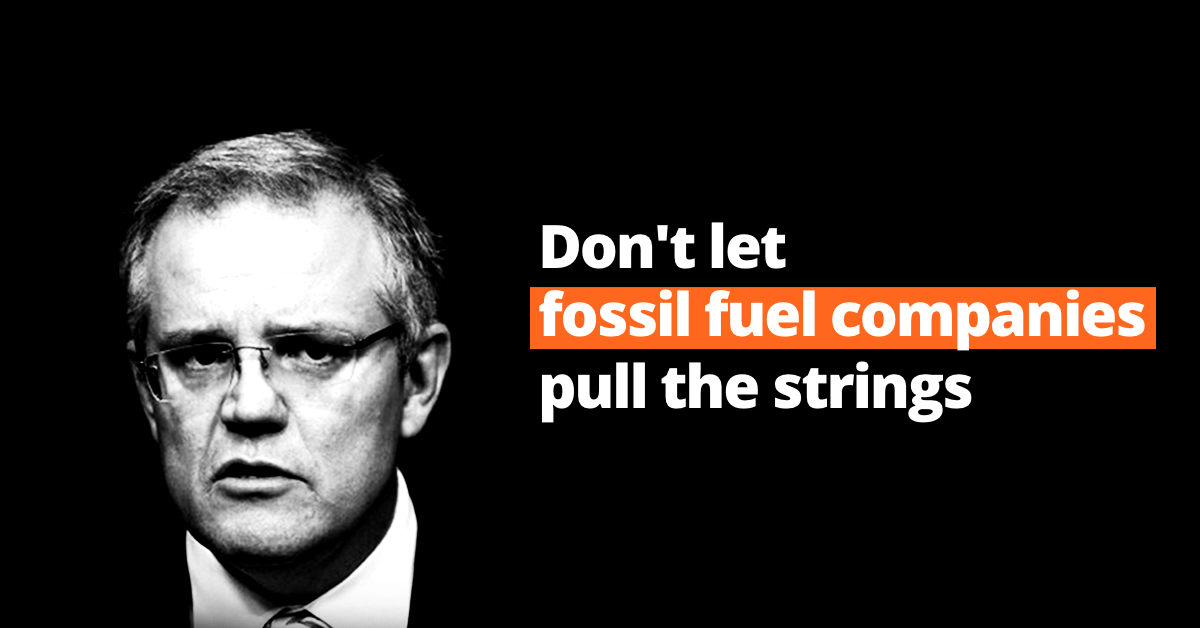 Morrison is letting a group of unelected corporate fatcats set the agenda during coronavirus.
The unelected National COVID-19 Coordination Commission has taken the front seat in policy making.
They operate in complete secret – with no oversight, no obligation to disclose who they're meeting with and no transparency over the decisions they advise on.
Led by a former mining CEO and riddled with fossil fuel lobbyist, they're doing more to protect fossil fuels than people.1

Judges, rights groups and independent politician Zali Steggal have all called for the group to operate with more transparency. It's time we back them in with a massive call for more accountability.2

Sign the petition demanding transparency around policy making during coronavirus.

References:
[1] Nev Power to head new national coronavirus commission, Canberra Times, 25 March 2020.
[2] Zali Steggall increasingly concerned about Morrison government's Covid Commission, The Guardian, 13 May 2020.
ADD YOUR NAME
Mr Morrison,

The National COVID-19 Coordination Commission must operate with accountability and transparency measures. Including


An oversight committee to review their operations
Transparency about day-to-day operations
A registry of conflicts of interest
---
---
29,317 signatures
We need 683 more
---
In taking action, I agree to GetUp's Privacy Policy.