Don't force people into poverty, Morrison
Morrison's dealing another blow to people struggling to make ends meet.
On 1 January 2021, he'll slash the JobSeeker payment by $100 a fortnight and force thousands of people across the country to live on $51 a day.
1
The move will leave many unable to buy fresh food and essential medicines, and plunge many more into poverty.
Then, on 31 March 2021,
he's planning to revert JobSeeker to the pre-pandemic rate: $40 a day.
But with only months until this final cut, we have to push back on these plans and win a permanent increase to the JobSeeker rate. Experts already support the raise
2
:
together, we can create an overwhelming public outcry that's impossible to ignore.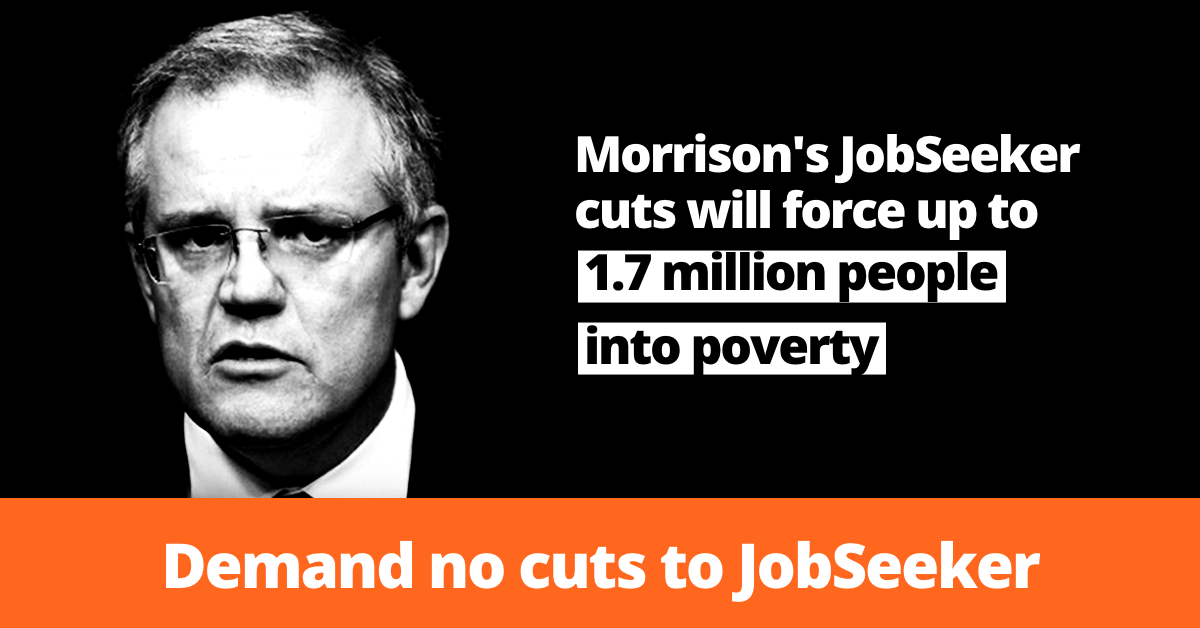 Nobody should be forced to choose between paying rent and putting food on the table or new school uniforms for their kids.

We have the means to fund an income support system we can all be proud of: we simply need to make it a priority.

Will you demand our Government support those doing it tough? Sign the petition demanding a permanent increase to the JobSeeker rate by March 2021, so no one has to live on $40 a day ever again.
The new rate of JobSeeker of $405 per week.

The poverty line for a single adult is roughly $457 per week.
[1] 'The old rate of JobSeeker left recipients with as little as $7 per day after paying rent', SBS News. 8 December 2020.
[2] 'Top economists want JobSeeker boosted by at least $100 per week and tied to wages', ABC News. 30 November 2020.
ADD YOUR NAME
Scott Morrison,

Keeping people out of poverty, with enough money to support their families and communities should be the government's first priority.

Permanently increase the rate of JobSeeker now.
---
---
57,313 signatures
---
In taking action, I agree to GetUp's Privacy Policy.