Stand with those doing it tough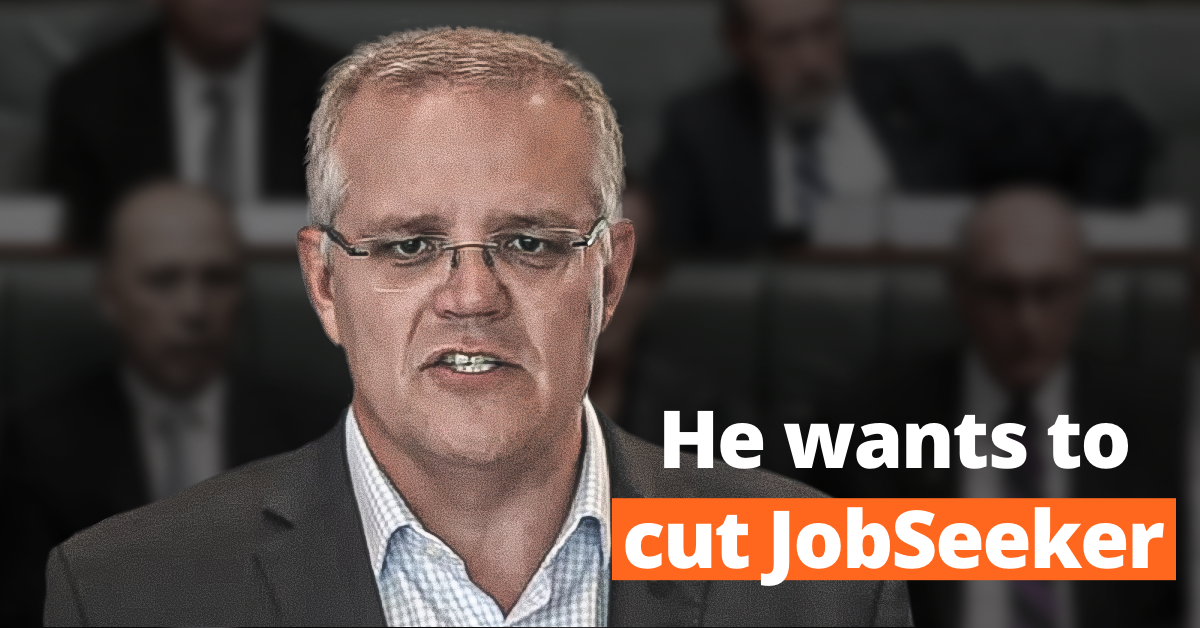 In less than two weeks Morrison is planning to announce cuts to the JobSeeker payment.
With more than 1.7 million people reliant on the payment and much of the economy still in lockdown
1
– cutting the payment will force people into poverty, and jeopardise the local businesses they support.
We must stand shoulder to shoulder, and insist on an income support system we can be proud of.
Nobody should be forced to choose between paying rent and putting food on the table or new school uniforms for their kids.

With the government splashing out on $270 billion in funding for the military – it's clear we have the funds to continue supportinge everyday people and small businesses, but we must make it a priority.

Will you demand our Government stand with those doing it tough? Sign the petition to keep JobSeeker at the current rate.

References:
[1] Record 1.4 million people relying on food charity as recession bites, The Age, 1 July 2020.
ADD YOUR NAME
Scott Morrison,

Keeping people out of poverty, with enough money to support their families and communities should be the government's first priority.

Permanently increase the rate of JobSeeker now.
---
---
57,313 signatures
---
In taking action, I agree to GetUp's Privacy Policy.