Tell your MP: get Big Money out of politics!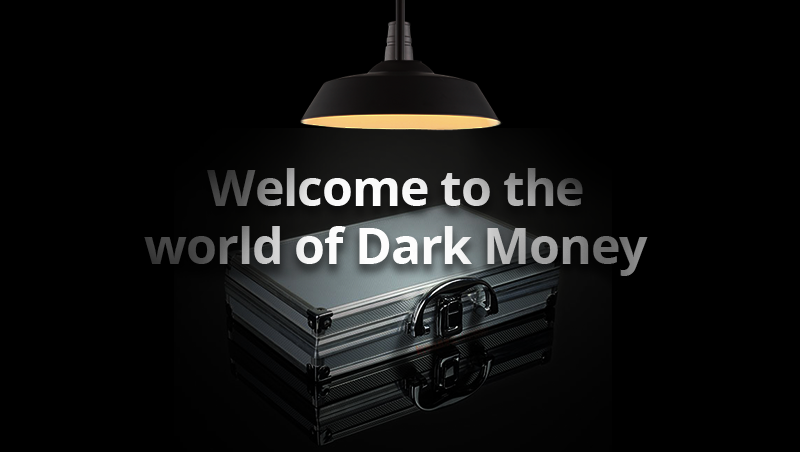 As Parliament wraps up for the year,
GetUp members are flooding their MPs and Senators' inboxes with our Dark Money report – and demanding some answers.
The Dark Money report that 3,300 incredible GetUp members chipped in to fund uncovered the dodgy accounting tricks that see tens of millions of dollars funnelled into major political parties with no public scrutiny.

We're yet to hear a peep from the major parties on why the majority of their income is untraceable Dark Money. They're desperately hoping this story will blow over – but we won't let that happen.
The best email is in your own words, but here's a few talking points to help you get started:
Millions of dollars are flowing in our politics - and we have no idea where it comes from. The Dark Money Report highlights the scale of what is hidden from public scrutiny.
Our politics need to be clean and transparent.People need confidence that their representatives represent them.
Now is the time for reform. Parliament is currently reviewing the conduct of the 2016 Federal Election, and recent scandals have shown the urgent need for reform. Politicians should not waste this moment.
1. Cap the amount of money that can be given to a politician or party
2. Ban donations from foreign companies and individuals
3. Improve transparency by requiring all major donations to be disclosed, including those from dodgy fundraising proxies
4. Ban Members of Parliament from lobbying for three years after they leave office; and
5. Create a corruption watchdog with teeth
Check out the report that you'll be sending to your MP or Senator here:



Big Money and politics don't mix
Explain in your own words why your MP needs to make getting Big Money out of politics a priority in 2017.