Get Big Money Out of Politics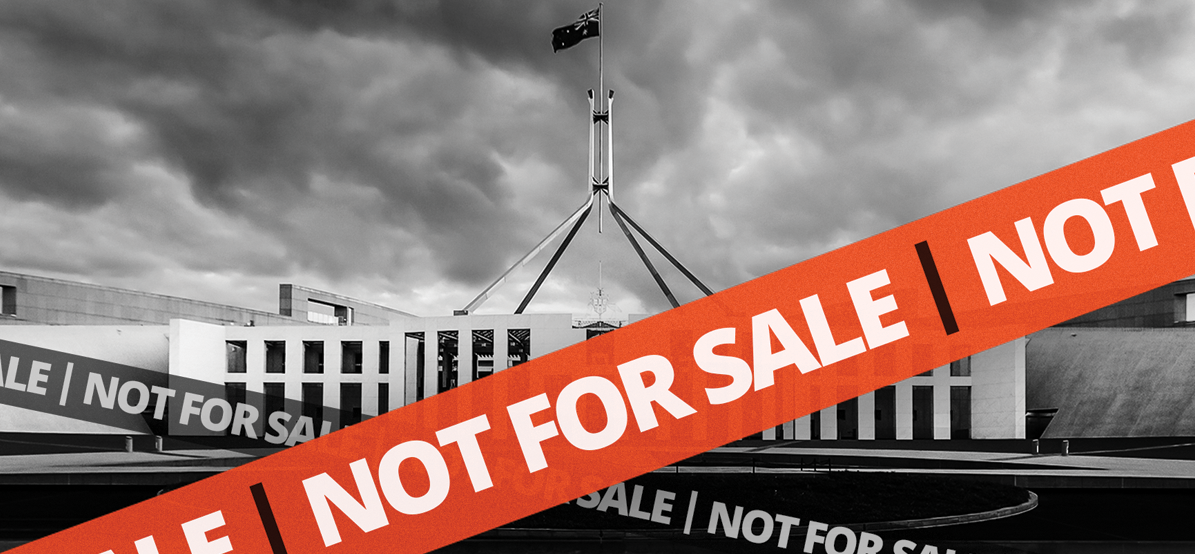 It's time to fix our broken political system and reclaim democracy for the people.
For too long, corporate cash has flooded our political system, drowning out the voices of everyday people.
That's why we're working to lay bare the corrupting influence of Big Money on our politics – right as the Committee on Electoral Matters conducts its inquiry into the last federal election.
Our five point plan to take back democracy:
Stop the money game: cap the amount any individual or corporation can donate at $1000 per financial year, and introduce expenditure caps on election campaigns to remove incentives to amass huge political fighting funds.
End the shroud of secrecy: require all donations above $500 to be publicly disclosed on the internet in real-time, including donations to and from affiliated entities.
A corruption watchdog with teeth: create an independent federal corruption watchdog with broad investigative powers.
Stop offshore entities buying political influence: prohibit any corporation or entity not registered in Australia, or any individual who doesn't have citizenship or residency, from making donations.
Close the revolving door: prevent Members of Parliament from engaging in lobbying work for a period of three years after they leave office.
To make our message heard over powerful vested interests, we need to speak together, with one voice. Add your name today!
SIGN THE PETITION TO TAKE BACK OUR DEMOCRACY!
To Prime Scott Morrison, and the Honourable Members of the House and Senate:
We call on you to reform Australia's broken system of political finance. To crack down on big money pay-offs that buy political influence and rebuild a completely transparent system that amplifies the small contributions of everyday Australians.
---
---
58,551 signatures
We need 6,449 more
---
In taking action, I agree to GetUp's Privacy Policy.