Australia's top investigative journalist needs your help!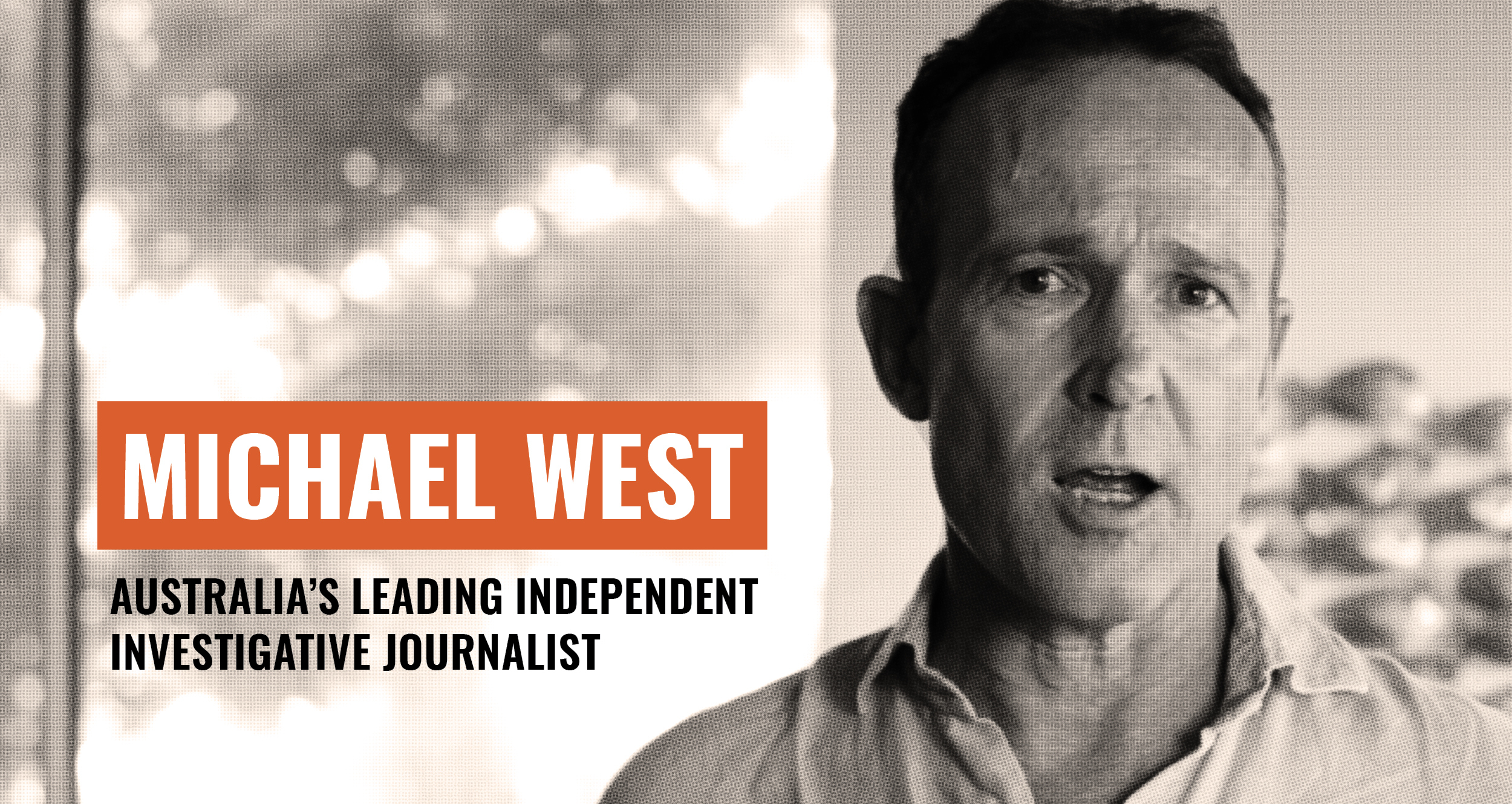 Between the fossil fuel stacked National COVID-19 Commission, and Clive Palmer flooding the Queensland election with cash
1,2
– 
Australia's rich are more powerful than ever.
So much of that power comes from their ability to operate in secret
– with many of our largest corporations exempt from financial disclosures that would reveal their true ownership and influence.
But one of Australia's leading independent journalists has an ambitious plan to change that
– exposing Australia's secretive billionaires, and their links to the Coalition.
And with independent Senator Rex Patrick currently fighting to end these exemptions
3
– if we act fast, we can wedge the Coalition into a choice:
stand up for transparency, or concede you've got something to hide.
A project of this scale is ambitious – and independent journalists don't have the corporate backing or resources of the Murdoch Press. They rely on people power.

It will take months of research, thousands of expensive ASIC searches, and the advice of some of the best forensic accountants and lawyers in the country – none of which will come cheap.

But if we act fast, and pool our resources, together we can help Michael force the Coalition's hand to close the corporate loopholes our hidden rich hide behind.
If enough of us chip in, we can help Michael:
Undertake a forensic audit of more than 1100 proprietary companies: we need to pay for financial records of thousands of companies, and pay researchers to process and map the information in them so we can locate Australia's hidden billionaires.
Hire expert legal and accounting advice: to reverse engineer the strategies of Australia's largest accounting firms to uncover the hidden financial interests and political links of Australia's hidden billionaires.
Design and advertise the report in marginal electorates: to make the information accessible online to the broader public, and turn the tide of public opinion against Hanson and the Coalition's refusal to close these loopholes.
It's a hugely ambitious project for an independent journalist
– especially since Michael accepts no money from the kind of corporate advertisers that would prevent him from doing this groundbreaking work.
The GetUp movement is no stranger to the hard hitting investigations of Michael West.

Together we've successfully fought to keep the ASIC database in public hands.4 More recently, GetUp members helped Michael build the most comprehensive online database of political misconduct5 – building a powerful case for a federal ICAC.

Just this week the Government announced they were bringing forward their plans for an Integrity Commission, caving to the relentless public scrutiny facing their government – and demonstrating just how effective this kind of reporting can be.
[1] Covert-19: Government stacks Covid Commission with oil and gas mates, cosy deals follow, Michael West, 13 May 2020
[2] Clive Palmer donates $2 million to United Australia Party using Mineralogy Pty Ltd, The Townsville Bulletin, 18 September 2020
[3] Push to close Rich List reporting loophole, Australian Financial Review, 8 June 2020
[4] High ASIC company search fees might cost taxpayers billions: GetUp! commissioned study, 10 April 2018
[5] Q.E.D - The Case for A Federal ICAC, Michael West, 2020
Chip in!
Australia's rich and powerful are allowed to hide their influence and pervert our democracy – and the Coalition is working with Pauline Hanson to protect them.

Can you chip in to support a top independent journalist expose Australia's secret rich and their links to those in power?