Help create a new Federal Aboriginal Heritage Act
Community pressure forced Rio Tinto to sacked their CEO – but this fight is far from over.
We need to ensure that the destruction at Juukan Gorge
never happens again.
Currently there are no legal mechanisms to guarantee the protection of culturally & historically significant sites
like at Juukan Gorge. Without strong laws with clear principles for Aboriginal heritage protection, no one can have confidence that we won't see a repeat of this.
Right now, a Federal Senate Inquiry is hearing from Traditional Owners, Aboriginal land councils, and the mining industry.
If enough of us chip in, we can once again demonstrate a groundswell of support to give the power to Traditional Owners and protect Aboriginal heritage.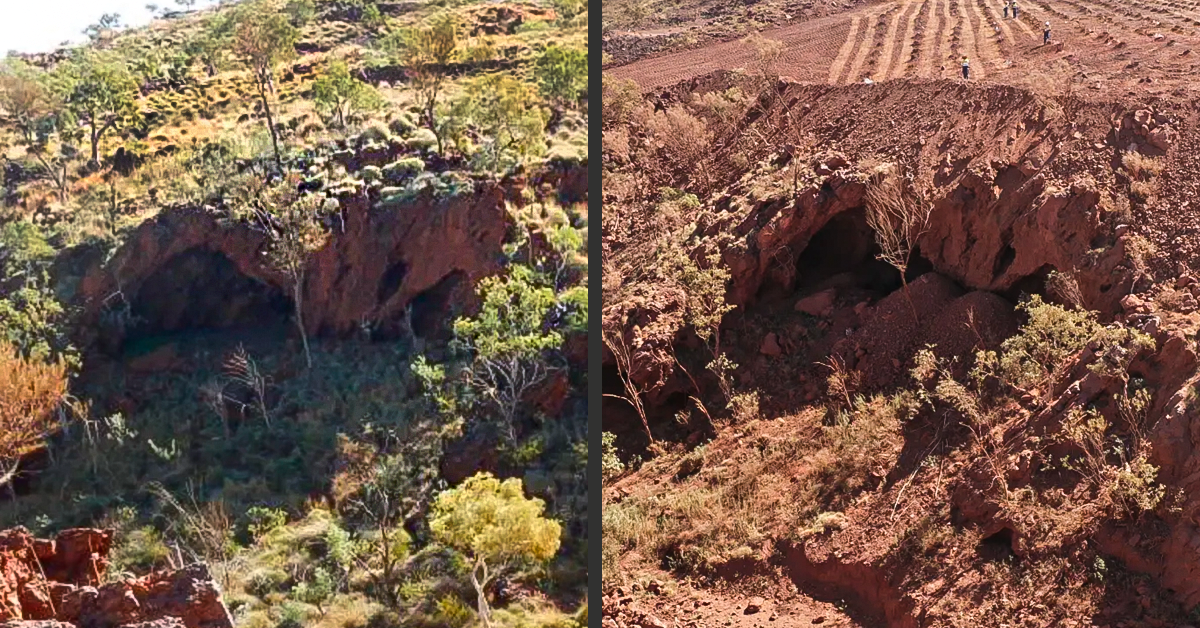 The 46,000-year-old Aboriginal site that was blown up by Rio Tinto to expand their iron ore mine in the Pilbara and make billions of dollars in profit.
Can you chip in?
Help us create new strong new legal standards for protecting Aboriginal and Torres Strait Islander Heritage by funding a team of lawyers, including Eddie Mabo's lawyer Greg McIntyre SC.