URGENT: Action to save Aboriginal Sacred Sites
Rio Tinto blew up a 46,000-year-old Aboriginal site to expand their iron ore mine in the Pilbara to make billions of dollars in profit.

Now it's being reported that BHP has plans to desecrate 15,000 year old Aboriginal sites to expand its Pilbara mine. It's caved to public pressure and hit pause for now, but it shouldn't be up to mining companies to decide.

Once again, sacred country has been desecrated and the voices of First Nations people ignored to make way for giant mining corporations.

This has happened because governments and mining corporations are constantly attacking the Aboriginal Heritage Act.

State and Federal Governments must immediately undertake a review of what sites are currently being covered by the Act – and immediately enact legislation that protects Aboriginal culture and sacred sites.

Will you stand with Traditional Owners and help make sure this never happens again?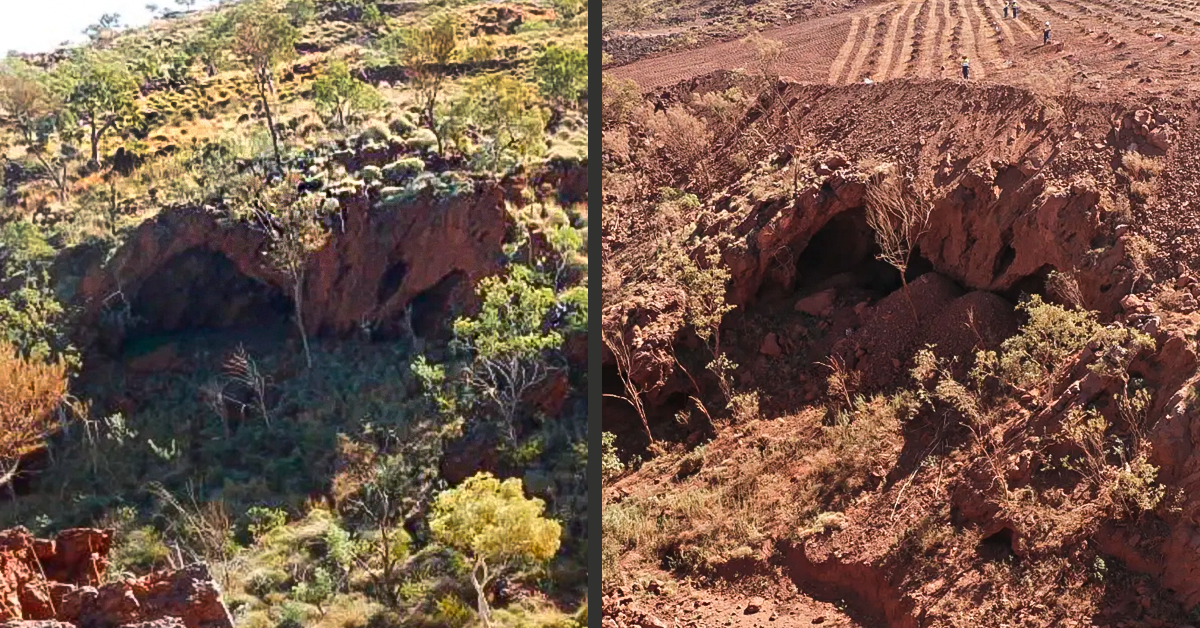 Aboriginal cultures are the oldest continuing culture and have some of the most significant sites in the world. It is
everyone's
responsibility to stand up for Aboriginal culture and significant sites.
Currently the Act does not allow for consent to be renegotiated when new information comes to light, sites can be delisted, information about new evidence is blocked and governments, and mining corporations constantly seek exemptions.
We need an urgent review of the Aboriginal Heritage Act. Add your name to the petition now.
✍️ SIGN THE PETITION NOW
To the Hon Ken Wyatt, Commonwealth, State and Territory governments,

We demand a comprehensive review of the Aboriginal Heritage Act and urgent action to strengthen the legislation now.

Tragedies like the recent desecration of a 46,000-year-old Aboriginal site in the Pilbara can never be allowed to happen again.
---
---
41,183 signatures
We need 8,817 more
---
In taking action, I agree to GetUp's Privacy Policy.