Protect our right to vote!
In the wake of a historic election, we have the perfect opportunity to reverse years of voter suppression.
Newly elected Prime Minister Anthony Albanese is out to prove he's going to do things differently to his predecessor, committing to improve remote voting after one in three people in Lingiari didn't vote in the election.
1
We need to show his government they have a mandate to keep their promises, so let's create a deafening roar to protect our hard-fought rights to electoral participation and democracy.
Will you sign the petition to defend our most foundational civic rights: casting a vote?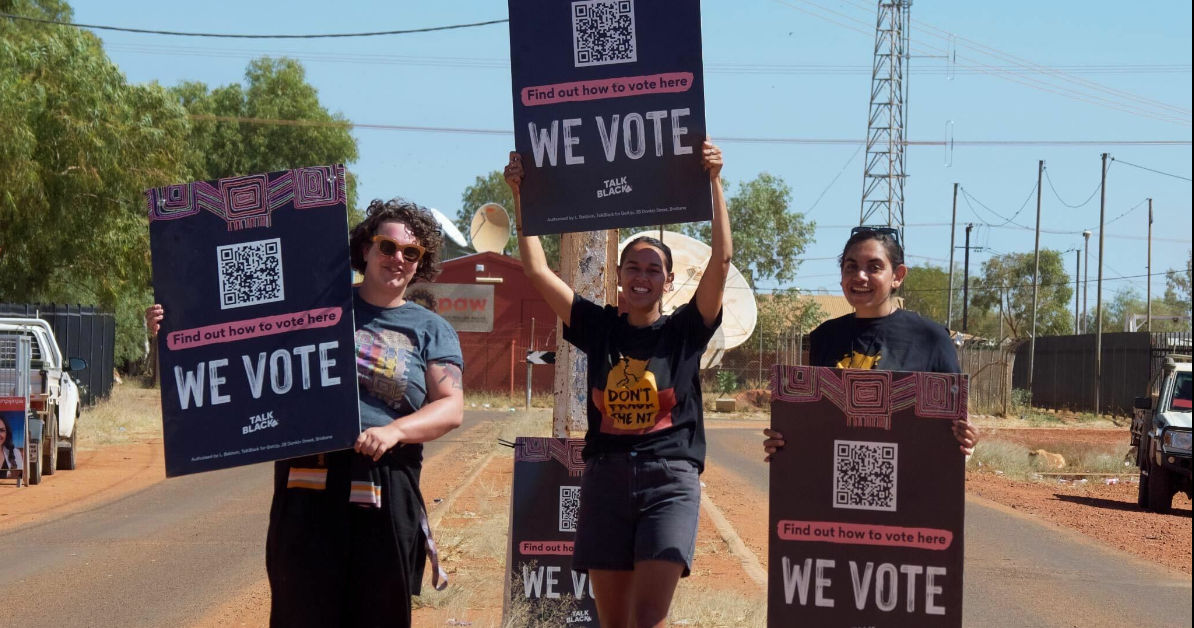 At the hands of the Morrison Government, Aboriginal people and communities faced enormous barriers to electoral participation:
Thousands of Aboriginal people living in remote communities were removed from the electoral role because Auspost didn't recognise the address2


Racial discrimination complaints were lodged against the Australian Electoral Commission3


Racist voter ID laws that would make it harder for remote communities to vote were repeatedly pushed4


Days out from the federal election, the Australian Electoral Commission admitted polling stations in remote parts of Australia were forced to close due to worker shortages ahead of the election.5
They did everything in their power to stop Aboriginal voices and aspirations being heard. But now we have a chance to reverse all of it and strengthen democratic participation in our communities.
Will you sign the petition urging the Albanese Government reverse these attacks on our right to vote?
[1] Prime Minister Anthony Albanese promises action to improve remote voting after Lingiari turnout hits all-time low, ABC News, 8 June 2022.

[2] Low Indigenous voter turn out at NT election threatening democracy, electoral commissioner says, ABC, 21 August 2020.

[3] Indigenous voters lodge discrimination complaint against Australian Electoral Commission, ABC, 19 June 2021.

[4] Proposed voter ID laws 'real threat' to rights of Indigenous Australians and people without homes, The Guardian, 27 October 2021.

[5] 'Voter suppression' concerns if worker shortages force polling stations to close, NITV, 18 May 2022.
FIX VOTER SUPPRESSION
To the Albanese Government,

Everyone has the right to vote. We expect you to prioritise your commitment to increase democratic participation in remote communities.
---
---
11,027 signatures
---
In taking action, I agree to GetUp's Privacy Policy.