Morrison's latest dirty secret
Former Prime Minister Scott Morrison self-appointed himself joint Minister across several portfolios – in secret.1
During his secret power-grab, almost thirty million dollars of public money was granted to frackers in the Northern Territory, including subsidiaries of Empire Energy and Tamboran Resources.
2,3
It's not at all surprising that Morrison would self-serve his own needs above those of an entire country, undermine ministers and make deals that would have long-lasting impact on our First Nations communities and our environment.
But it
is
something we can reverse.
The Albanese Government – including Chris Bowen (Minister for Climate and Energy), Madeleine King (Minister for Resources), and Tanya Plibersek (Minister for Environment) – must scrap and review all decisions made during this time.
Will you sign the petition?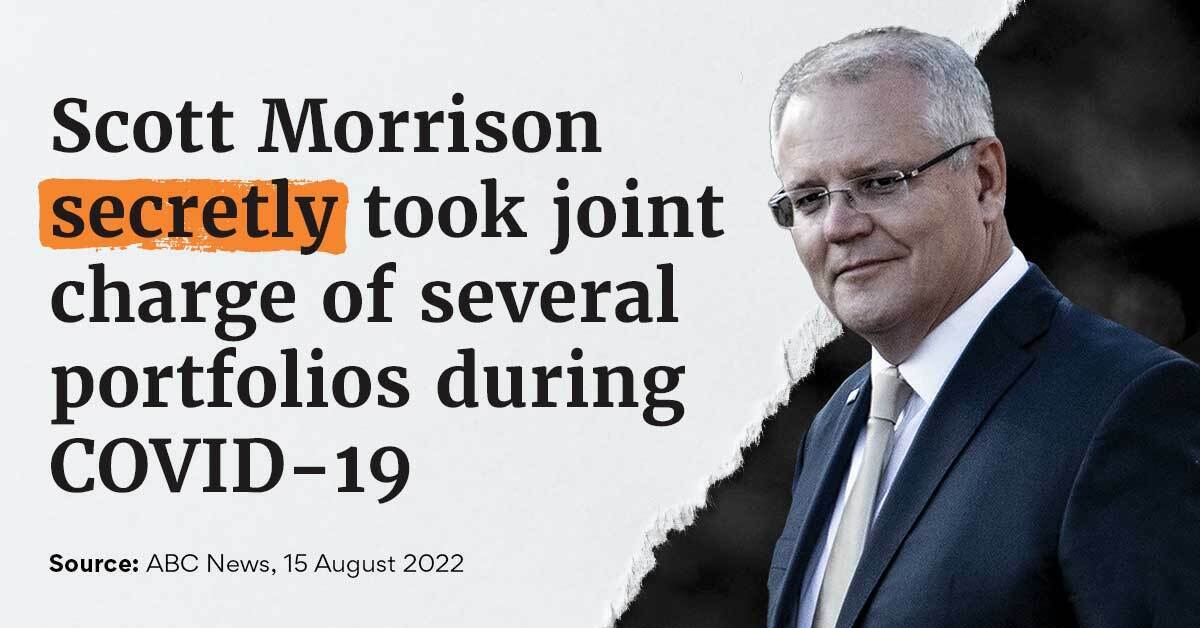 [1] Anthony Albanese orders probe into claims of Scott Morrison's secret ministry grab during COVID-19, ABC, 15 August 2022.

[2] Government getting on with the job of gas exploration, The Hon Keith Pitt MP, archived media releases, 23 February 2022.

[3] $7.5m grant to support gas exploration in Beetaloo Sub-Basin, The Hon Keith Pitt MP, archived media releases, 7 March 2022.
ADD YOUR NAME HERE!
To Ministers Bowen, King and Plibersek of the Albanese Government:

We demand that you urgently scrap all funding sidelined by the Morrison Government during these dodgy dealings, and for a complete review of the resources portfolio and all decisions made between March 2020 and the Federal Election.
---
---
In taking action, I agree to GetUp's Privacy Policy.