Tell Premier Palaszczuk to abandon Adani
Indian mining giant Adani plan to build Australia's biggest coal mine - the Carmichael mine - in Queensland's Galilee Basin. They also plan to dredge over a million tonnes of World Heritage Area seabed to expand a coal port at Abbot Point, on the Great Barrier Reef coastline.
From an economic and environmental perspective - these projects just don't make sense. The Reef's precious ecosystem is threatened directly by dredging and increased shipping, and indirectly through warming waters due to climate change, which Carmichael's massive carbon emissions will accelerate. Adani are a company with a documented history of corruption, environmental destruction, and disregard for human rights. Leading economists have warned that, because of the falling coal price, Adani's coal is at risk of becoming a stranded asset, and the mine is unlikely to ever turn a profit. Meaning we'd dredge the Reef for no reason at all.
Yet even as scientists, economists and hundreds of thousands of Australians are urgently opposing Adani, Queensland Labor remain supportive.
Can you help convince Queensland Labor to drop their support for Adani?
Right now Adani's Carmichael coal mine and Abbot Point are on the brink. The mining giant has suspended major works on its projects, and we have a chance to make that suspension permanent.
Analysts are saying Adani is trying to pressure the Queensland Government into fast-tracking approval for these disastrous projects that will wreck our Reef and threaten our climate. We need to remind Queensland Labor that Adani's coal expansions are neither environmentally or economically sustainable, and that Labor came to power promising to protect the Reef.
Can you contact Queensland Premier Palaszczuk and ask her to shut down Carmichael and Abbot Point once and for all?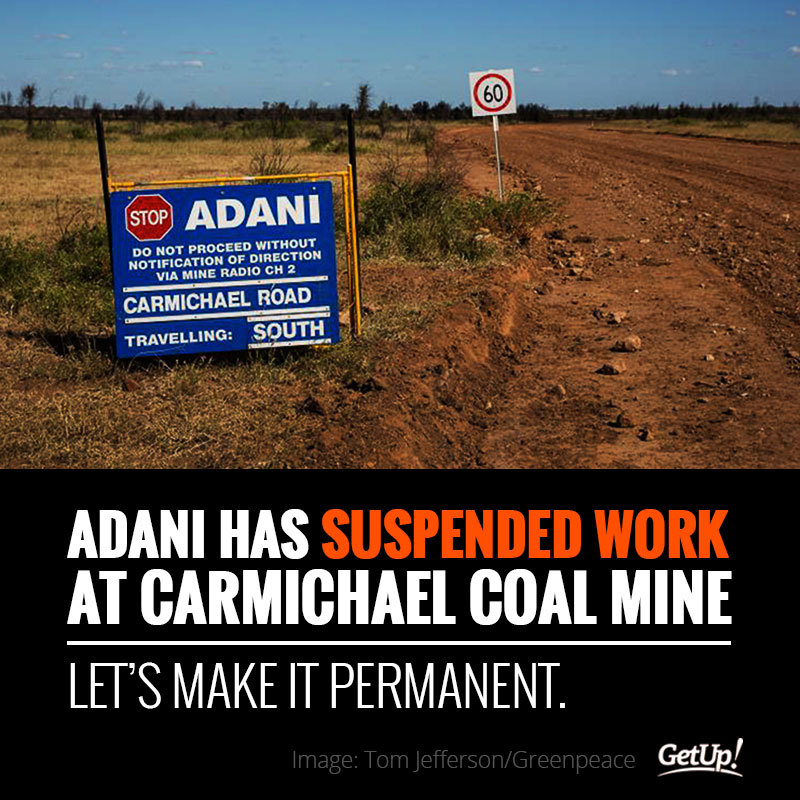 Contact Premier Palaszczuk
We've given you some pointers to get you started but encourage you to use your own words.