Letter to the editor to save our Reef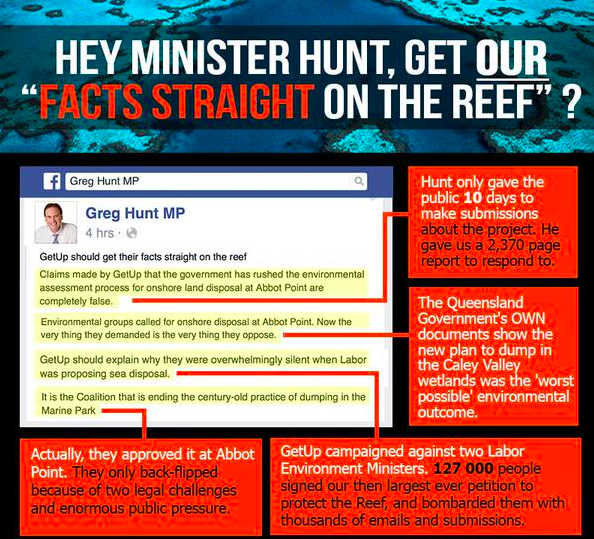 Recently we helped support a third legal challenge to dredging and dumping on the Great Barrier Reef. It certainly got Environment Minister Greg Hunt's attention, as he later put out a media release and a Facebook post claiming GetUp was misleading the public and that we should 'get our facts straight'.
However, nearly all of the Minister's claims were untrue.
We set the Minister straight with a few facts (which you can read here in full), but some of his false claims have been picked up by local media, and there will be many Queenslanders who haven't seen our response.
Can you please write a letter to the editor of your local newspaper to help set the story straight?
This is especially important with a state election coming up so soon. We need to turn this election into a Reeferendum - and let our politicians know that protecting the Great Barrier Reef will be a crucial issue in determining how Queenslanders cast their vote.