Raise JobSeeker above the poverty line!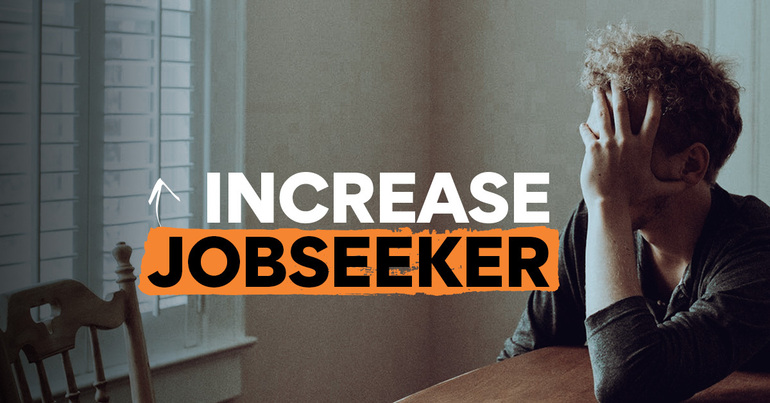 Petrol prices are at an all time high, interest rates are on the up, and people are being forced out of their homes by increasing rents —
the cost of living has never been more expensive.
1,2,3,4
And people out of work are doing it particularly hard. The current JobSeeker rates of $334 a week — half the poverty line — isn't equipped to handle the basic costs of keeping a roof over their heads or putting food on the table.
But after nine years of conservative government,
we finally have the opportunity for real, meaningful change to lift people out of poverty.
Prime Minister Albanese has spoken about the importance of income support and how it helped his family get out of poverty.
5
But income support recipients today are denied the same opportunity.
Raising JobSeeker rates to ensure that no one lives in poverty must be a priority. If enough people sign this petition,
we can show Labor the overwhelming public support to raise JobSeeker.
Sign the petition asking for Albanese to raise JobSeeker and help people doing it tough.
The JobSeeker rate is currently $334 a week, only getting a $25 increase last year, the first increase in decades.

The current rate is well below the Henderson Poverty Line, meaning that hundreds of thousands of Australians whose sole income is from JobSeeker are living in poverty.

Amongst OECD nations, Australia's income support ranks as the second lowest, showing just how far ahead the rest of the world is when it comes to supporting unemployed people.6

To reach the Henderson Poverty Line, JobSeeker must be at least doubled.
During the first lockdown, the Morrison Government did one of the few good things in their time in charge by raising JobSeeker to $550 a week, finally giving people the opportunity to do more than just survive.

Income support recipients spoke about the feeling of actually being able to provide for the basic essentials, with more than a million people able to afford three meals for the first time while receiving income support.7 Other income support recipients also talked about being able to afford a decent quality of life for themselves and their families, like buying their kids presents for the first time or having some money left over to go into their savings.8

The quality of life also took off a huge burden on recipients, and in some cases actually helped people find a job sooner because of the lack of mental stress from the low JobSeeker payments.9

After the Morrison Government cut the payments back to pre-lockdown rates, many JobSeeker recipients spoke about how they were immediately plunged back into debt and poverty.10

We know a raise to JobSeeker is possible because we've seen the government do it before – this time it should be permanent.
GetUp supports a raise to all forms of income support, like Aged Pension, Disability Support Pension, Rent Assistance, and Youth Allowance, and will be running or supporting campaigns on increasing these payments too.
After the COVID supplement came to an end in 2021, the Morrison Government made a permanent increase to the rate of just $25 a week. This was a far cry away from the $200 required to lift people out of poverty.

The last significant increase to income support was in 1994 under the Keating Government, when it was known as 'Newstart'.

Twice a year, the rates of most social security payments are increased in order to maintain their real value over time. This process is known as indexation and is done independent of any government decisions.

The most recent increase due to indexation appeared high, but is actually because inflation is at an all time high.
[1] Petrol prices are at record highs and pushing up other costs of living, ABC News, 15 February 2022.

[2] Australia's major banks follow RBA's 'super-sized' June interest rate rise, news.com.au, 8 June 2022.

[3] 'I've never felt this vulnerable': Guardian readers share their rental crisis horror stories, The Guardian, 7 May 2022.

[4] 'I'm alive, and that's it': rising cost of living puts pressure on people already struggling, The Guardian, 27 April 2022.

[5] Single mothers hope Anthony Albanese's upbringing might spur change, The Guardian, 28 May 2022.

[6] JobSeeker: how do Australia's unemployment benefits rank in the OECD?, UNSW, 2 March 2021.

[7] JobSeeker data shows breakdown of unemployment payments during coronavirus pandemic, ABC News, 14 June 2022.

[8] 'It's degrading': Australians on the poverty line brace for pain after jobseeker cuts, The Guardian, 2 October 2022.

[9] New finding: boosting JobSeeker wouldn't keep Australians away from paid work, The Conversation, 30 November 2022.

[10] 'Disgusting' welfare cuts to leave people on JobSeeker starving and homeless, The New Daily, 17 March 2021.
SIGN NOW!
Dear Prime Minister Albanese,

No one deserves to live in poverty. Raise JobSeeker above the poverty line and help people doing it tough deal with the increasing cost of living.
---
---
10,270 signatures
---
In taking action, I agree to GetUp's Privacy Policy.