We won't tolerate Neo-Nazi hate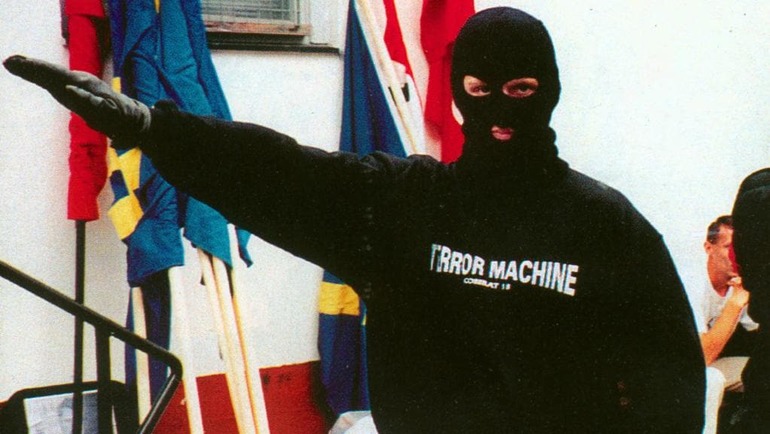 A balaclava-clad member of Combat 18, one of several pro-white gangs that has operated in Australia (Herald Sun)
A neo-Nazi concert has been announced in Melbourne featuring a band that sings about killing immigrants.
1
This concert comes just months after an Australian white supremacist gunned down a 3 year old child and 50 other people in Christchurch mosques.
2
It's clear that violent white supremacy feels increasingly comfortable to show its face in our cities.
The concert organisers have been banned in several countries, but have so far been free to gather and organise in Australia.
3
We need to make clear to our Governments that this is unacceptable.
Can you sign this petition to demand Government shut down the concert?
As prominent Jewish community leaders have said, if this concert goes ahead "...it will pose a real risk to the safety of all Victorians. Imagine what would happen if one or more
people returning from this concert run into a visibly identifiable Jewish or Muslim individual, or anyone else who they deem undesirable?
"
We need to demonstrate that our community has no tolerance for hate, and urge our Governments to take white supremacy seriously. If enough of us speak up right now, both the Federal and Victorian Governments will have to act to shut down this concert.
Can you sign the petition and make sure neo-Nazis have no place to spread hate in our community?
References:
1 'White supremacists condemned after announcing concert in Melbourne this October', 7News, 13 September 2019.
2 'Christchurch massacre: PM confirms children among shooting victims – as it happened' The Guardian, 15 March 2019.
3 'Not now, not ever: Demands to shut down Melbourne neo-Nazi concert', The Age, 17 September 2019.

SHUT DOWN NEO-NAZI CONCERT
The actions of the Australian white supremacist in Christchurch made clear that hate can and does kill.

The announcement of a neo-Nazi concert in Melbourne this October is unacceptable and threatens the safety of our diverse community.


We demand the Federal and Victorian Governments shut this concert down and ensure neo-Nazis have no place to spread hate in our community.
---
---
30,243 signatures
---
In taking action, I agree to GetUp's Privacy Policy.