Malcolm Turnbull – Let Them Stay
Immigration Minister Peter Dutton wants to force around 400 people seeking asylum, including families with babies born in Australia, back to danger in the detention camps on Manus Island and Nauru.
Dutton has tried this before – but hundreds of thousands of us around the country rose up to say #LetThemStay, and forced him to back down.
Now he's got a new tactic: forcing people onto visas that cut off their income support, and kick them out of their homes. We need to show Dutton we're still here, and won't let him get away with this cruelty.
Can you sign the petition to #LetThemStay?
#LetThemStay

This is Peter Dutton's latest plan – and how you can help stop it.

Posted by GetUp! on Saturday, 2 September 2017
Having previously denied them access to work, Dutton is now moving to cut off these people seeking asylum's meagre income support, and given them just days to find a job. Not only that, he's kicking them out of their homes.

They've been told they must return to Manus, Nauru, or the country that they fled.

If Dutton is successful, these changes will uproot around 400 people — including 115 children. They are families, babies born in Australia and children in school. Families just like Samuel's.

Just like the last time Dutton tried to send these people back to danger on Nauru — we need to stand up and push back.

Can you sign the petition to let families like Samuel's stay in safety?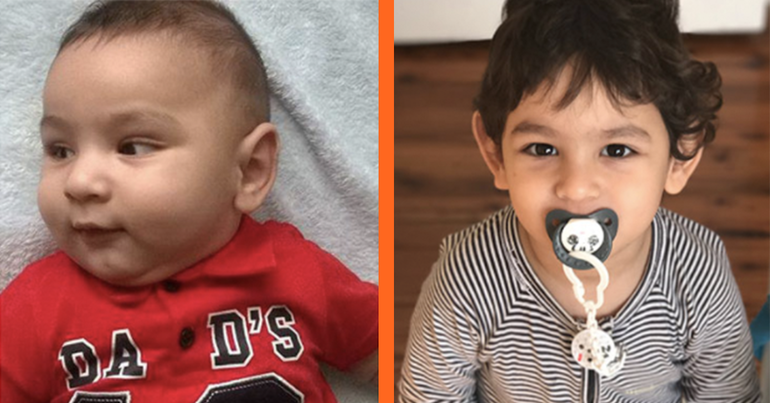 Samuel was just a baby when Peter Dutton tried to deport his family back to Nauru.
His photo, along with many others, appeared on front pages across the country, triggering an outpouring of support from a cross section of our community. They demanded that Prime Minister Turnbull #LetThemStay.
Now, he's a healthy and happy toddler who loves going to the park.
In Australia, he has been able to have a happy and safe life. But Dutton's latest policy move could change all that.
Now his parents are worried for thier future - how'll they'll put food on th table and make sure Samuel is safe.
In early 2016, Immigration Minister Peter Dutton moved to deport 267 people seeking asylum that were in the community receiving medical treatment.

Among the 267 people were babies born in Australia, kids who were attending local primary schools and women who had been sexually assaulted on Nauru.

But the community rallied. Thousands took to the streets and churches invoked the historical concept of sanctuary. Not long after, State Premiers joined the call and demanded the Turnbull Government #LetThemStay.

And we won.

Dutton backed down and the families were able to stay in Australia. They were able to start rebuilding their lives in the community - in safety.
LET THEM STAY
To Prime Minister Malcolm Turnbull and Immigration Minister Peter Dutton,

We ask that you do not send the around 400 women, men, and children currently in Australia back to Nauru or Manus Island.

They will face a future of indefinite detention on tiny islands with no prospect of a decent life. They will be at serious risk of physical and sexual assault.

Please let them stay. ---
---
83,610 signatures
We need 16,390 more
---
In taking action, I agree to GetUp's Privacy Policy.