Free and fair vote for all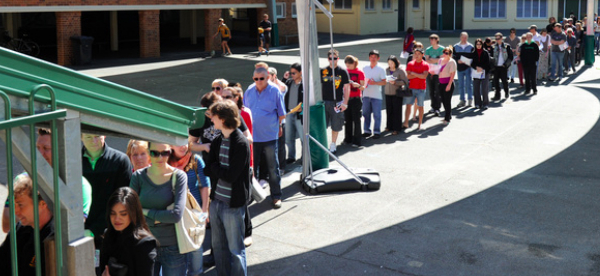 Queensland's Attorney-General has put forward new laws that would make it harder for you to cast your vote, cause longer queues on election day, and make elections more costly - but you can sound the alarm.
The impact will be most severe on our mothers and fathers, sons and daughters, and some of the most vulnerable members of our community. The proposed laws would require you to produce ID like a drivers' licence in order to cast your ballot, but for the young, elderly, disabled - or the two thirds of Indigenous Australians who don't have drivers' licenses - that won't work. They require a letter sent to your address, but if you've moved recently, or don't have a fixed address, that won't work.
Sign this petition now – to show that we won't let them change the system to suit themselves.
Once you have signed the petition you can use our page to easily email your local MP and ask them to consider what the laws would mean for the freedom and fairness of our system.
SIGN THE PETITION
Premier Campbell Newman and Attorney-General Jarrod Bleijie:

We urge you to work to build a more free and fair democracy. A free and fair democracy in which as many Queenslanders can vote as possible. A free and fair democracy in which Queenslanders get what they vote for. A free and fair democracy in which our representatives are part of a system that allows them to put the interests of the people of Queensland first.

We urge you to not enact changes that would make it harder for people to cast their vote including Voter ID laws, stop changes that would leave the system more vulnerable to the undue influence of money, including raising donation caps.

---
---
In taking action, I agree to GetUp's Privacy Policy.