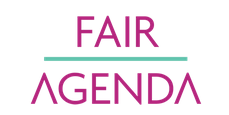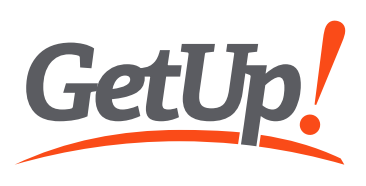 Violence against women: tell the right story!
-- Trigger warning: content related to domestic violence, mentions of suicide --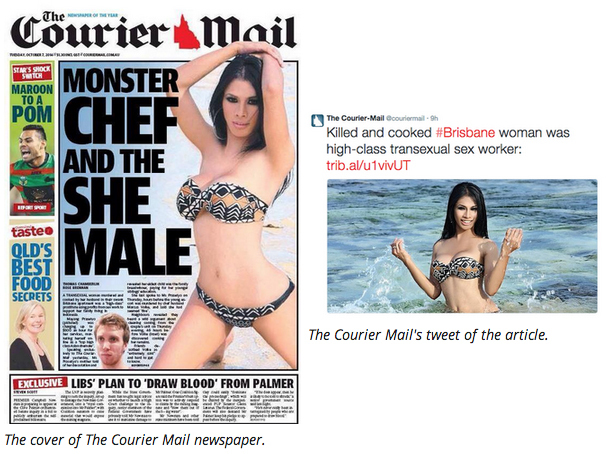 Tragic news broke this week that a young woman, Mayang Prasetyo, was killed by her partner in a gruesomely violent attack. How did The Courier Mail choose to report the story in their paper and online? With offensive language, a sexualised and irrelevant picture and a focus on the young woman's gender and occupation.

Domestic violence incidents are routinely misreported to the detriment of the victim. This dehumanisation, sexualistion and disrespect of Mayang Prasetyo on this front cover is completely unacceptable, and unfortunately this is the second story in a matter of weeks that places the victim at fault.
News reporting of domestic violence plays a critical role in setting the tone for community attitudes.
When stories of domestic violence place blame upon the victim, society is told again and again
that violence against women is justified and excusable.
We need to tell these stories, and we need to tell them fairly and accurately. Will you sign the petition calling on Fairfax and News Ltd to publicly commit to consult with experts about reporting on matters of domestic violence?
Just two weeks ago, the Sydney Morning Herald reported the horrific murders of Kim Hunt and her three children in the community of Lockhart. How did they choose to tell the story?

"Police believe unbearable strain and hardship brewed within quiet grain farmer Geoff Hunt, following a car crash that left his wife Kim disabled."

Language like this, though subtle, is incredibly damaging to society's attitudes towards men's violence against women.

Attitudes towards domestic violence won't change with one newspaper improving their reporting. We need to make sure that all news outlets across Australia commit to better reporting on domestic violence.

UPDATE:
In response to a massive backlash from the community, including GetUp members, the Courier Mail has issued a brief statement apologising for any offence caused to the family of the victim:

It's sign they've heard us, but far from sufficient. The Courier-Mail's coverage goes far beyond disrespect to the victim's memory: it shows little regard for the domestic violence epidemic that experts say is facing Australia, and fair reporting on the matter.
Will you sign the petition now?
TO NEWS CORP AND FAIRFAX MEDIA,

The reporting of domestic violence should never blame, degrade or shame the victim.

We ask that the Editors in Chief of News Corp and Fairfax publications publicly commit to consult with experts about responsible reporting of domestic violence, and to never publish stories that attempt to blame the victim.
---
---
In taking action, I agree to GetUp's Privacy Policy.