Stand against Palmer's mine
Palmer's just applied for a lease to build a massive new climate-destroying mine1. It would drain the groundwater in the Galilee basin that farmers and communities depend on.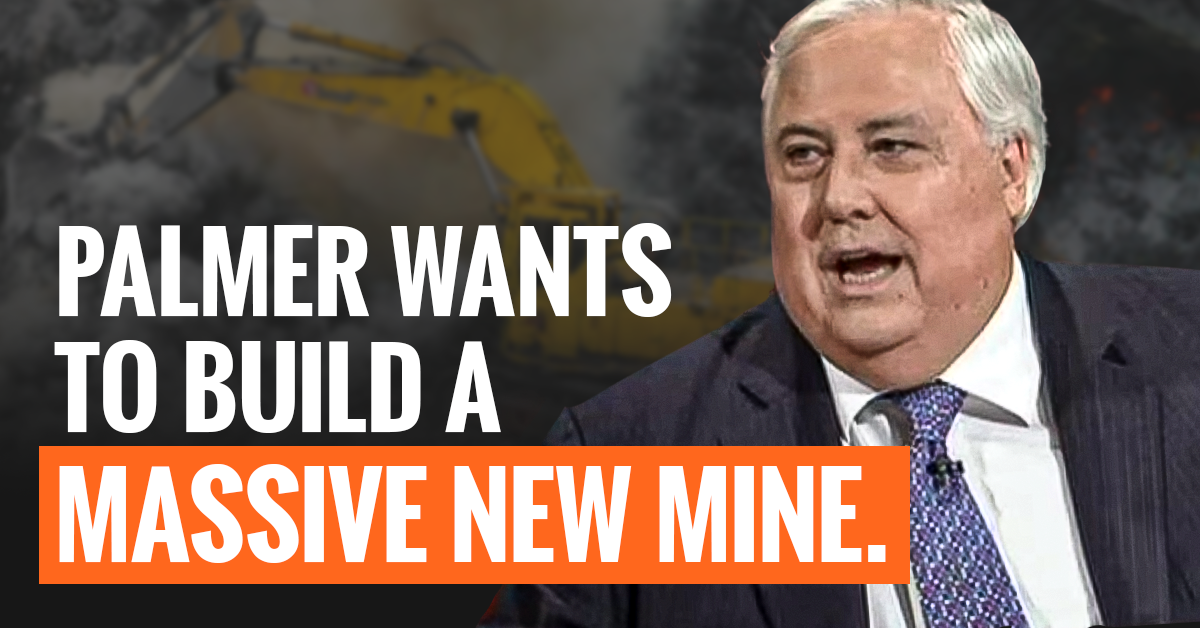 Across the country workers are labouring through rising temperatures. Homes are being threatened by bushfires during winter.
Palmer's greed will risk the livelihoods of farmers and communities across Queensland.
But the Queensland Government has the power to deny the lease before any work is done. And with an election just around the corner, we need a massive public outcry to fight back against Palmer and the mining lobby – and let the government know we're watching.
Will you sign the petition and ask the Queensland Government to protect the Galilee Basin community, and say no to Palmer's mine?
References:
[1&2] Clive Palmer company reapplies for mine four times size of Adani's Carmichael, The Guardian, 22 October 2019.
ADD YOUR NAME
To the Queensland Government,

Clive Palmer's mine will destroy the groundwater and livelihoods of Galilee Basin farmers and communities.

Stand with the Galilee Basin communities and do not approve Palmer's mine lease.
---
---
In taking action, I agree to GetUp's Privacy Policy.