RSVP To Rally for Renewables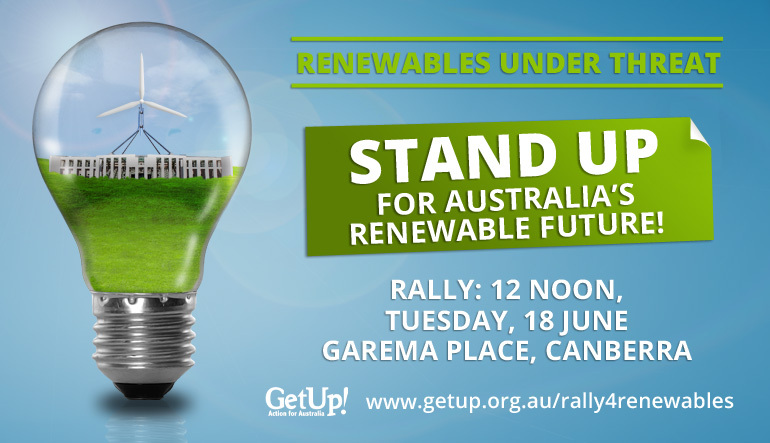 Join us in Canberra on Tuesday and show your support for renewable energy.
Tony Abbott has made an election promise to scrap the price on carbon, and now, Coalition MPs are trying to kick off a scare campaign about wind power to erode community support for renewable energy. They're hosting a different event at Parliament next week, with speakers like Alan Jones, to call on Australians to scrap the Renewable Energy Target and halt development of wind power.
Right now, renewable energy has overwhelming community support, even among Coalition voters.
Can you join us in person this Tuesday to show your suport for a renewable energy future?
Renewable energy is the best opportunity we have to reduce carbon emissions and do our bit to limit global warming to 2 degrees.
We can't let community support for renewable energy be undermined by lies and spurious claims.
By coming together in our nation's capital, we can counter fear-mongering with hope, look to the future, not the past, and show the way to a clean energy future.
Organised in association with our friends at Yes 2 Renewables, Friends of the Earth Australia.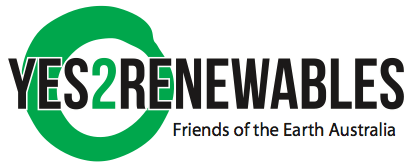 RSVP
Join us in Garema place at 12pm this tuesday to show your support for a renewable energy future.
---
---
In taking action, I agree to GetUp's Privacy Policy.