✍️Stand up for renewable energy!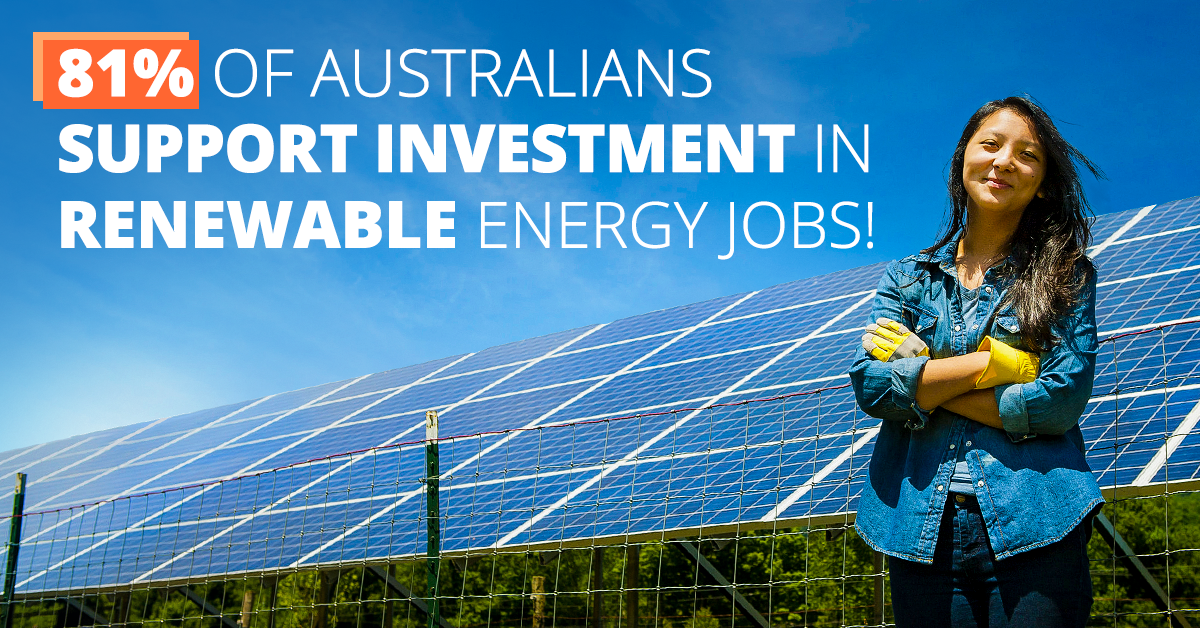 Angus Taylor has hinted that the government could adopt a more ambitious emissions target at the global climate conference in November.1

It's the best evidence yet that Taylor is facing pressure from all angles.2, 3, 4, 5,6 But in the wake of bushfires and floods, we need to ratchet up the heat on the Coalition to lead.

Thousands of people have already signed the petition asking for an ambitious renewable energy target, more funding for Australia's renewable energy agency, and an end to fossil fuel subsidies.

But we need to make sure that our government is hearing from their constituents across the country if there's any hope they'll stand up to the cashed up corporate lobbyists from the minerals council.

Australia has the capacity to be a renewable energy superpower. Sign the petition asking your politician to invest in clean energy now.



The government is getting cute with words when it comes to the safety of our families and communities – fudging the numbers on our emissions outcomes, and taking credit for the work of state governments and private individuals on renewable investments.
But if they're serious about not turning their back on renewables – the way Scott Morrison turned his back on bushfire survivors in Cobargo – there are clear steps they can take:
Adopting a more ambitious Renewable Energy Target
Extending and expanding funding for the Australian Renewable Energy Agency
Ending subsidies for fossil fuel corporations that are contributing to the current national emergency
[1] Australia will take new emissions reduction target to Glasgow climate summit, The Sydney Morning Herald, 9 February 2020.
[2] Zali Steggall to unveil climate change bill and push for a conscience vote for MPs, The Guardian, 9 February 2020.
[3] 'It's nuts': Malcolm Turnbull condemns Coalition climate change deniers, SBS News, 10 December 2019.
[4] Julie Bishop: Coalition should lead world on climate despite 'missteps' on bushfires, The Guardian, 6 February 2020.
[5] BCA plots path to zero emissions by 2050, The Australian, 10 February 2020.
[6]This is how you do climate: NSW unveils plans for a renewable energy short-cut, The Sydney Morning Herald, 22 November 2019.
ADD YOUR NAME!
To the Members and Senators of the Coalition Government,

Australia needs real climate action. That means:

1. Expand and extend funding to the Australian Renewable Energy Agency (ARENA)
2. Adopt a Renewable Energy Target with the ambition this crisis deserves
3. End fossil fuel subsidies that are making this crisis worse.
---
---
52,329 signatures
We need 7,671 more
---
In taking action, I agree to GetUp's Privacy Policy.