Help us fight for a fairer future!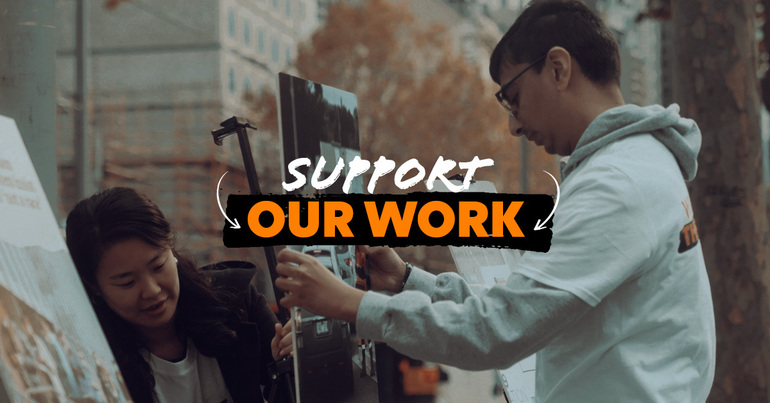 The gap between the wealthy and everyday people is wider than ever before —
and it's only getting bigger.
1
Big corporations get away with paying little to no tax while profiting off the communities who helped build their wealth, meanwhile there are people experiencing severe financial stress worrying how they'll keep a roof over their heads.
But it doesn't need to be this way.
All of us deserve to live with dignity and financial safety knowing we will have somewhere to sleep at night and something to eat the next day, that we will be able to retire comfortably after a lifetime of work, or that there will be support available when we fall on hard times.
This is why the GetUp movement is campaigning to ensure we all live in a society where rich corporations pay what they owe and everyone has access to the support and services they need.
Can you chip in to help fund the campaigns that are helping create a society where people are treated with dignity, where no one lives in poverty, and where we all have equal opportunities?
GetUp's economic fairness campaigns aim to close the large gap between the top 5% and the rest, by:
Closing the tax loopholes that allow multinational corporations to avoid paying tax
Scrapping stage 3 tax cuts for the highest income earners in our society
Reversing privatisation of the welfare system
Raising the JobSeeker rate above the poverty line
GetUp is an independent movement of more than one million people working to build a progressive Australia and put people back into politics. Unlike the major political parties, we aren't funded by the corporations we claim to be fighting against — we're funded by everyday people like you, with an average donation of just $17.
With your help, GetUp will put pressure on the government to fight for a fair and flourishing society that treats everyone with dignity, no matter who they are. Your donation could go to a variety of different tactics that elevate issues into the spotlight, including but not limited to:
Public advertisements — From TV and the cinema to billboards right across the road from Parliament
Detailed reports — GetUp has a long and successful history of using facts and statistics to back up our arguments on issues that affect everyday people
Messaging research — Every campaign issue is different, and making sure we are reaching to people with a message that resonates with them could be the difference between a crucial piece of legislation passing or not. That's why we need to do research into what messages work and what don't.
Stunts and other actions — Stunts are a great way to get the attention of the media and bring crucial issues into the spotlight, but usually require creative ideas and well funded resourcing to make sure it lands on the news bulletins.
[1] Ten per cent of Australians make up almost half of the country's entire wealth, report reveals, SBS News, 22 July 2022.