Get Traditional Owner Rikki to COP26!
Prime Minister Scott Morrison is hoping he can fool world leaders with his do-nothing climate policy at COP26 next week.
But if Gudanji Traditional Owner Rikki can get to Glasgow, she can tell the world the truth about what his government is really doing – bankrolling fracking corporations like Empire Energy and steamrolling consent of Aboriginal communities.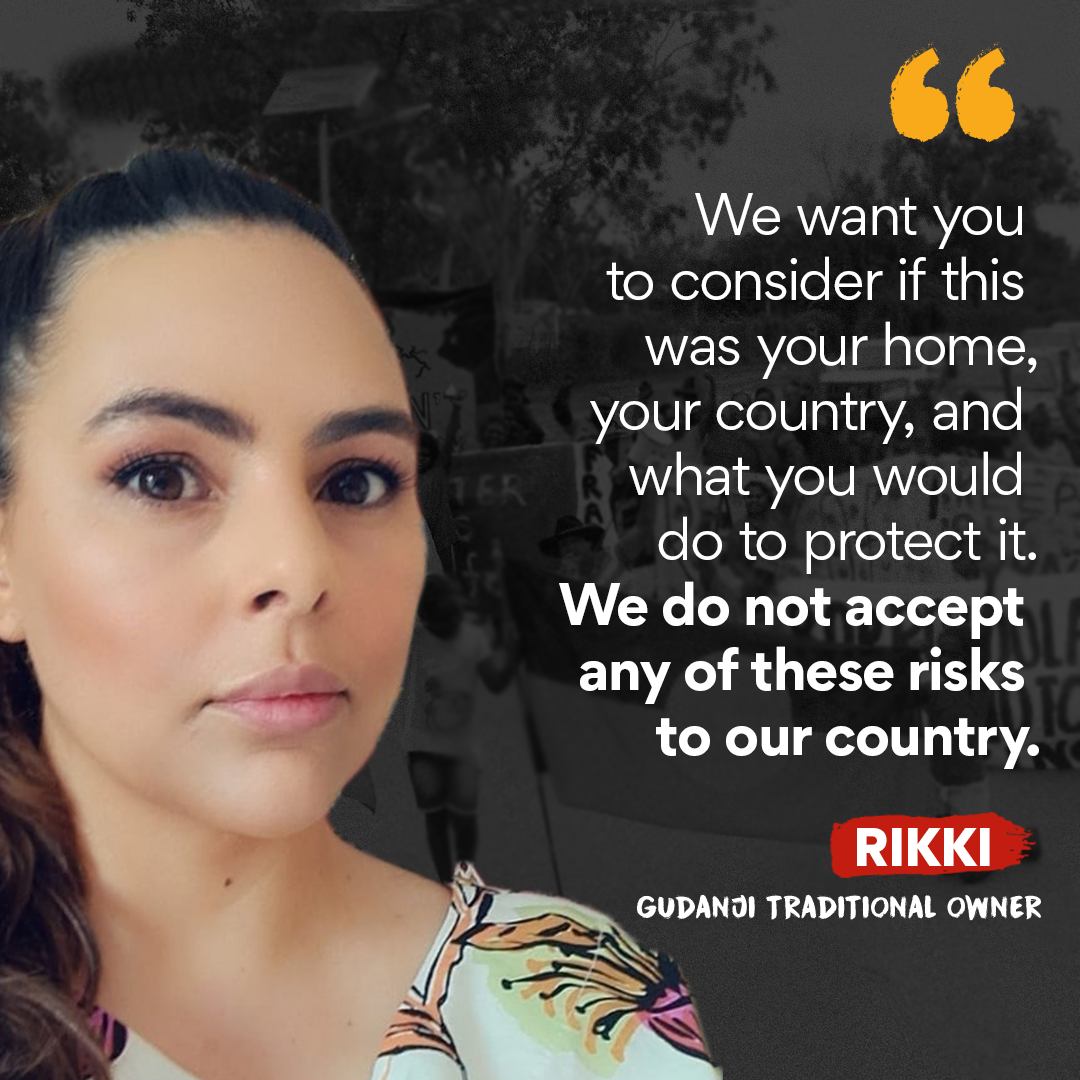 International conferences like this shouldn't be about empty promises and targets. It should be about people.

With your help, we can get Rikki's message on the global stage – will you chip in to make it happen?
When the Morrison Government announced their plans to drain $50 million in public funds into frackers in the NT, Rikki united with her community in defiance.
She gave powerful evidence at the Senate Committee hearing, and spoke truth to power over the destruction and devastation fracking corporations – aided and abetted by the Morrison Government – are planning to wreak on her community, country, and water.
Rikki's staunch speech left the committee dumbfounded, and laid bare the truth.
Now, with your help, Rikki can spread that message to the world. Your donation would fund:
Last-minute flights to get Rikki all the way to Glasgow in time for the conference kick off tomorrow.


Accommodation for the two-week duration of the conference.


Media support team to ensure Rikki's message makes waves with global news outlets, all congregating in Glasgow for the conference.
Will you chip in to make it all happen?
Chip in!
Gudanji Traditional Owner Rikki has a plan. With your help she can ensure the truth about the Morrison Government's plan to frack her country is heard on the global stage at COP26.

Can you chip in to get her to Glasgow tomorrow?