Legal experts: The Australian government is failing the Reef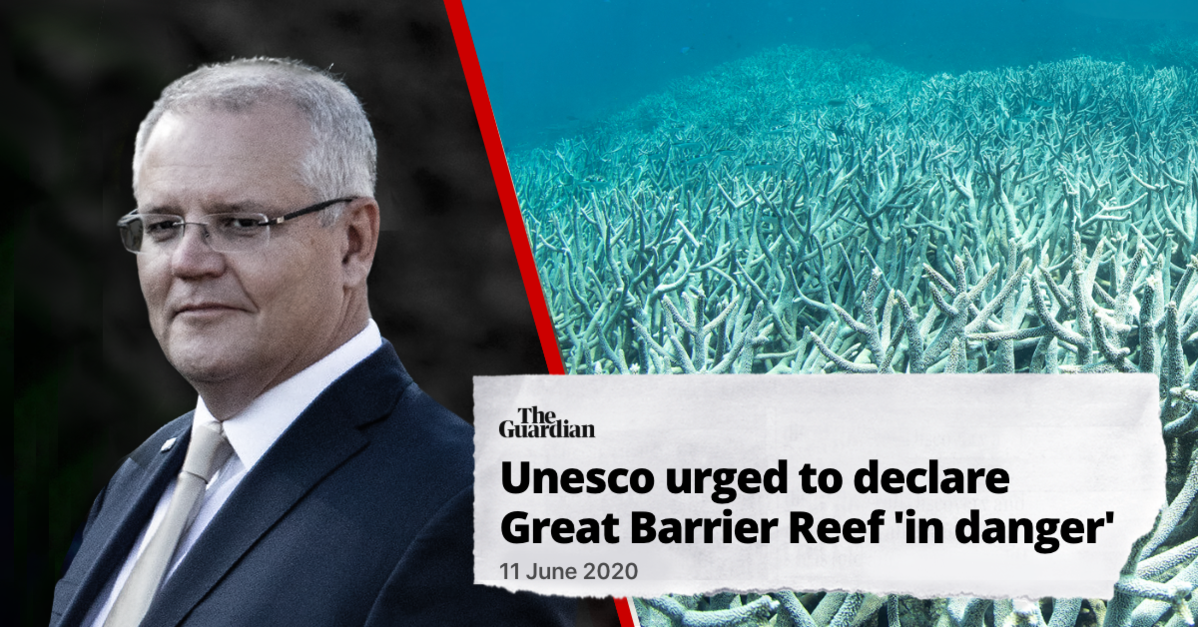 Legal experts say the Morrison Government has violated its legal obligations to protect the Great Barrier Reef.1
Under the World Heritage Convention countries must do all they can to protect World Heritage sites.

However environmental lawyers say Australia's oversized contribution to the climate crisis is jeopardising the future of the reef.

That's because Australia is the world's 3rd-largest exporter of climate pollution. And our domestic carbon emissions are still rising.

Will you join the call for every federal MP to speak out against this failure - and explain what they're doing to meet their legal obligations to Australia's environmental heritage

References:
[1] Unesco urged to declare Great Barrier Reef 'in danger', The Guardian, 11 June 2020.

SIGN THE PETITION!
To all members of Parliament,

Scientists have confirmed the third major coral bleaching event within just 5 years. This is a crisis for our beloved Great Barrier Reef.

We, the undersigned, have a simple request of our national representatives:

1. Publicly acknowledge that the climate crisis is the number 1 threat to the Great Barrier Reef
2. Back the scientists' call for "early and effective action" to cut the climate pollution that's killing our Reef
---
---
25,487 signatures
We need 4,513 more
---
In taking action, I agree to GetUp's Privacy Policy.