We're coming for Scott Morrison's wee
Forcing people to piss in a cup just to afford to put food on the table for their kids?
It's degrading. It's disgraceful. And together we're going make sure our MPs know exactly what it feels like.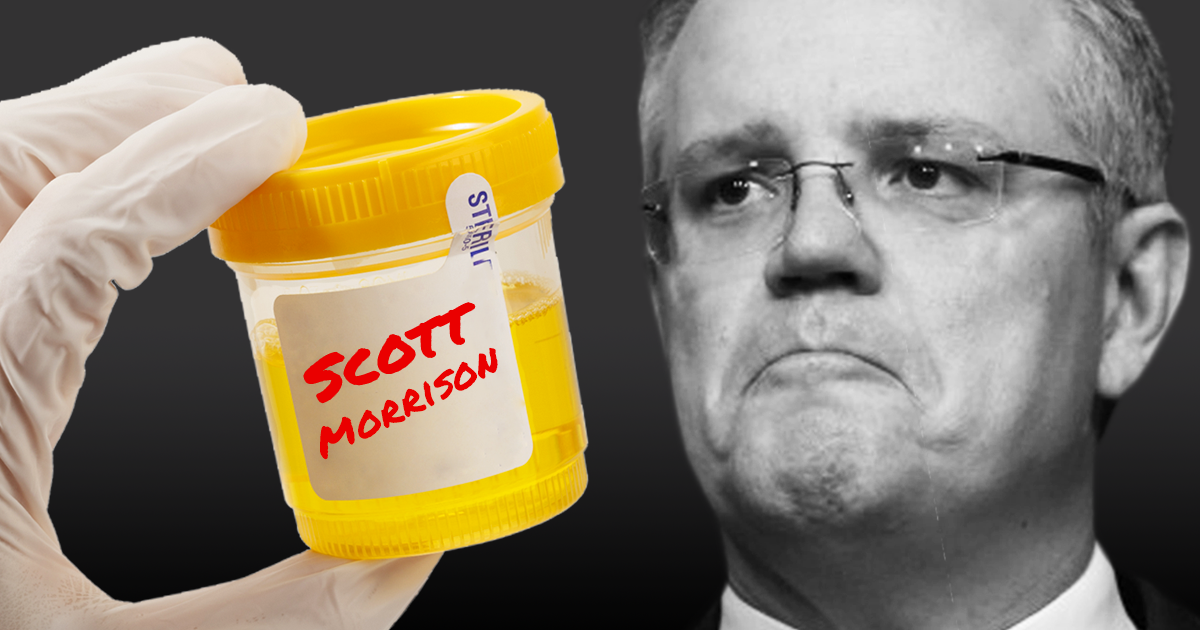 Last night, Scott Morrison told hundreds of thousands of Australians locked out of work that he wanted them to squat and piss in a cup to prove they deserve a helping hand.

It's revolting. People doing it tough are being kicked while they're down with humiliating requirements we never ask of anybody else in civil society.

Until now.

We want every MP and Senator backing these demeaning changes to income support to know exactly what it feels like to squat and piss to prove you deserve a helping hand from the public.

Every year MPs are paid FOURTEEN TIMES what someone on Newstart is forced to live on – we're going to check the urine of every MP every damn day that they expect a paycheck

Tell your Coalition representatives that if they want to force everyday people to squat and piss in a cup, they'd better be ready to unzip first.
Demand a piss test from your Coalition MP or Senator now
Mandatory drug testing for all politicians – or they don't get paid: If politicians want to force people receiving income support to piss in a cup, they should know what it feels like.

Send a quick email to your representatives to let them know if they want to humiliate jobseekers, they can piss first.