What we achieved together in 2016
2016 was a massive year for those of us that stand with refugees and people seeking asylum in their fight for safety and justice.
Together, we've helped shape the debate, mobilise across the country, shift public opinion and begun to break apart the political consensus in favour of abusive offshore detention.
GetUp members have spoken out against business in abuse, launched giant campaigns to #LetThemStay and #BringThemHere and championed policies that ensure safety for all.
Read on for some of the highlights from the huge year it's been. And to all that were there: thank you for being a part of it.

This time last year, it was hard to imagine an end to the policy of offshore detention. Behind the protection of bipartisan support for the policy, companies like Broadspectrum thought nothing of accepting billions of dollars to operate the government's abusive detention camps.
But then, GetUp members helped expose Broadspectrum's complicity in gross human rights abuses, and generated a huge people-powered push to end business in abuse.
And from Sydney to Fremantle to Hobart - members stepped up to lead petitions, and convinced nine local councils to refuse to do business with the corporations running the government's detention camps.
Whether it was lobbying their local councils, or chipping in to support a team of experts to present evidence of abuse to the company's European financial backers, GetUp members pushed Ferrovial, Wilson Security, and finally Connect Settlement Services to walk away from Nauru and Manus.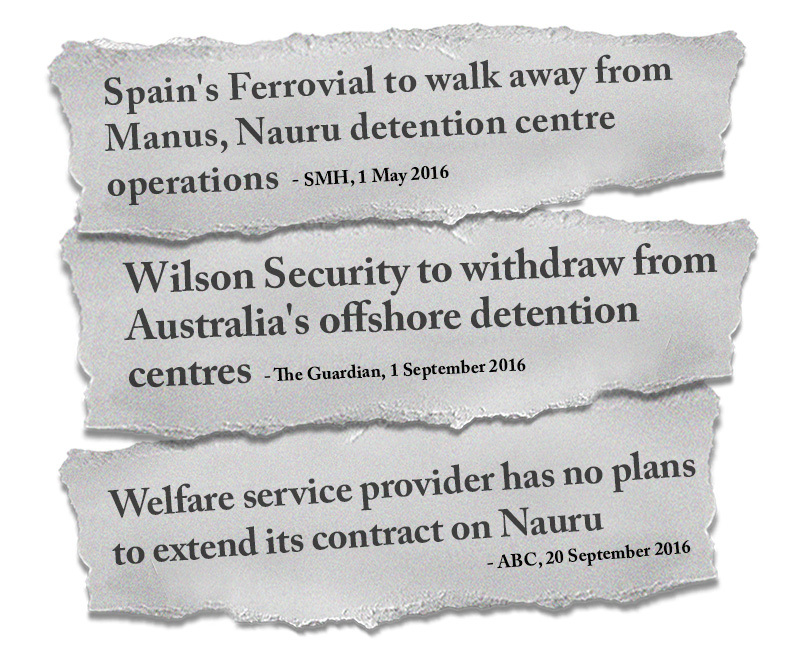 And now, the Government has no corporation willing to operate the camps after the contracts end.

In February, the High Court dismissed a constitutional challenge to the legality of offshore detention. Immigration Minister Peter Dutton responded by signalling his intent to send 267 people – including 37 babies born in Australia – back to harm on Nauru.
In response, thousands rallied across Australia.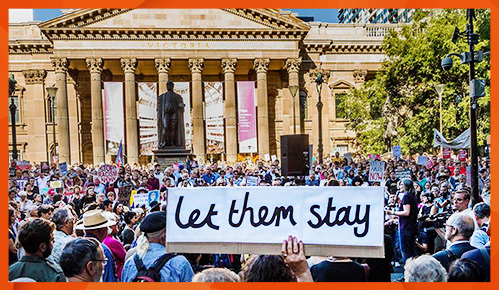 And in the midst of all this, a baby was brought to Brisbane for emergency treatment from Nauru. Baby Asha.
Having suffered burns on Nauru, doctors and nurses at Lady Cilento refused to let her be returned to detention.
Hundreds of GetUp members descended on the hospital's forecourt, to support the doctors and nurses. They stood guard for over a week to prevent Border Force from removing baby Asha.
And the Government backed down, allowing the family to live in the community.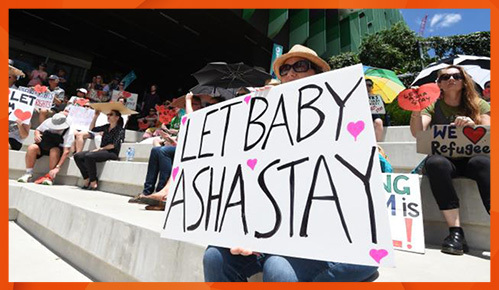 Then State Premiers across the country joined the call to Let Them Stay, while the churches activated an age old tradition of providing sanctuary to those in need.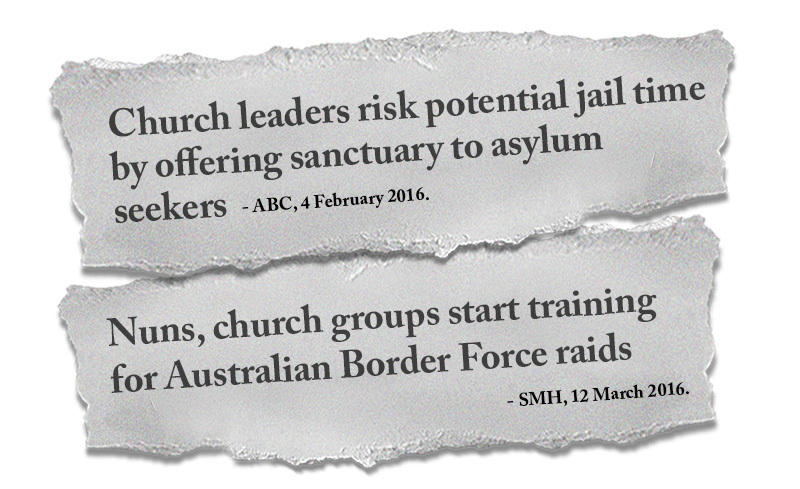 As the cry to #LetThemStay grew louder, GetUp members and the community pulled together and fought tirelessly to protect the babies and their families.
And finally Dutton backed down, allowing the 267 women, men and children to stay in Australia.
There is a long way to go to ensure they can continue to rebuild their lives in safety. But it was a huge victory – one that would not have happened without thousands of us rallying together, making headlines and standing in the way of Dutton's attempts to return people to harm.

After the Papua New Guinea Supreme Court ruled that the Manus Island detention centre was illegal, the PNG Government demanded Dutton take immediate steps to close the camp.
And we mobilised once again - with GetUp members seizing the opportunity to demand all those detained on Manus Island and Nauru be brought to Australia.
Together, we told the stories of those trapped on Manus - with 2900 members chipping in to broadcast the impact of the government's abusive policy across radio and television stations nationally.
Ethical cosmetics brand LUSH joined in featuring stories in their shop fronts across Australia.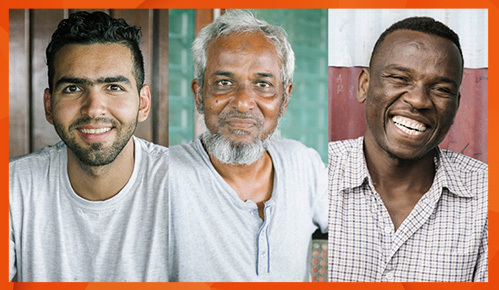 All the while, the pressure on the government has continued to mount.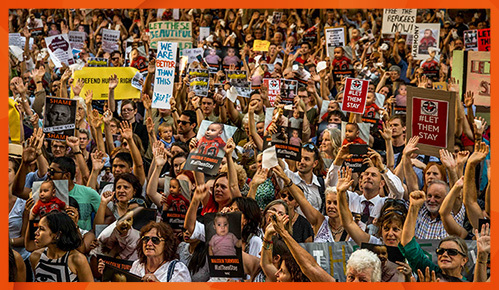 Then Peter Dutton threw down the gauntlet, introducing a bill that would ban every person the government has imprisoned on Manus Island or Nauru from ever coming to Australia - even as a tourist or to visit family.
Thousands of GetUp members joined with former refugees, people seeking asylum and their allies in calling on the Australian Labor Party and members of the Senate crossbench, to join the Greens in blocking the cruel and unnecessary bill.
And the efforts paid off - Labor's party room unanimously voted to oppose the bill in the Senate. It's the first time in a long time one of the major parties has simply said enough is enough, and stepped away from the cruel bipartisan consensus.
That couldn't have happened without pressure from thousands of us, urging them to take a stand.
The government hasn't yet brought the legislation to the Senate for a vote, but they may try again next year -- so the fight isn't over, and we'll be watching.
With men, women and children still detained on Manus Island and Nauru, and the outcome of the US resettlement arrangement uncertain, it's unclear what 2017 will bring.
But one thing's for certain - together we'll continue the fight to end Australia's cruel policies of detention and deterrence. Thanks for all you do as part of it.
SHARE THIS
---
In taking action, I agree to GetUp's Privacy Policy.