Bring people to safety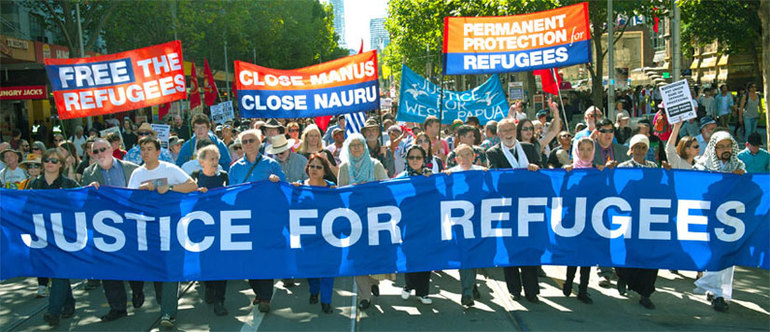 In 2013, Kevin Rudd announced that he would not allow any person seeking safety by boat to start a new life in Australia.
Seven years later, it is unconscionable that hundreds of people remain offshore in PNG and Nauru.
Years of abuse, living in limbo and with no end in sight.
The Government could bring these people to safety right now, but they refuse.
They have no plan other than indefinitely depriving them of their liberty – offshore where they hope they'll be out of sight and out of mind.
Together, we need to send a clear message to the Morrison Government that the community will continue to fight for an end to its cruel policy of offshore detention and for people to be brought to safety.
Can you sign the petition and call on the Morrison Government to bring people to safety?
ADD YOUR NAME
Prime Minister Scott Morrison,

It is unconscionable that after seven years, hundreds of people remain offshore on PNG and Nauru.

We call on the government to immediately bring people to safety and end this cruel policy.
---
---
In taking action, I agree to GetUp's Privacy Policy.