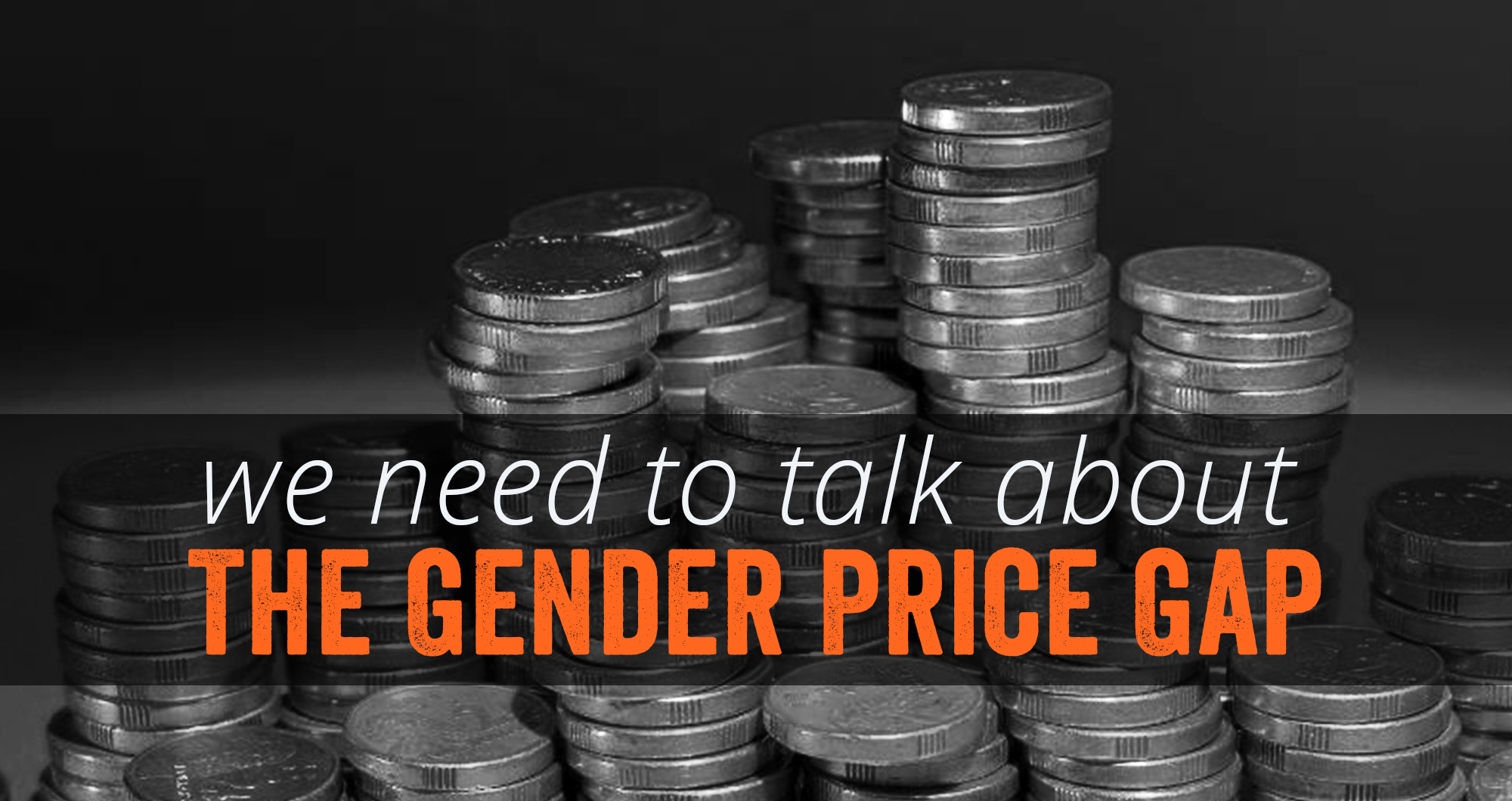 Gender Price Gap
How much more are women in Australia paying for goods and services?
The Gender Price Gap, also known as the Pink Tax or Women's Tax, is an international phenomenon that sees similar or identitical products costing more when they're marketed to women.
A few cents or dollars here or there might not sound like much, but it adds up. Women in Australia already earn 18.8% less than men, and when you factor in the gender price gap, we see that
women are being paid less at work, and then paying more at the shops.
Even though it's systems like these that keep gender-based economic inequality going, this practice isn't illegal; companies are free to use gender-based pricing to up their profits. It's time we called out this practice for what it is: making women literally pay for gender stereotypes.
It's time to close the gender price gap.
Sign up to our campaign – the more people we have behind our message, the easier it will be to prove to companies and the government that Australians want this practice to end.
Over the coming months, we'll be getting in touch with businesses and corporations, asking them about their pricing policies. We'll be gathering information and support, and building pressure where it matters, so that together we can end the gender price gap.
With public pressure we'll make this bad for business, rather than bad for women.
Seen an example of the gender price gap?
Snap a photo and email it to
genderpricing@getup.org.au
or
submit it directly to our tumblr
, and upload it to Twitter and Instagram using #genderpricegap
What does the gender price gap look like? This: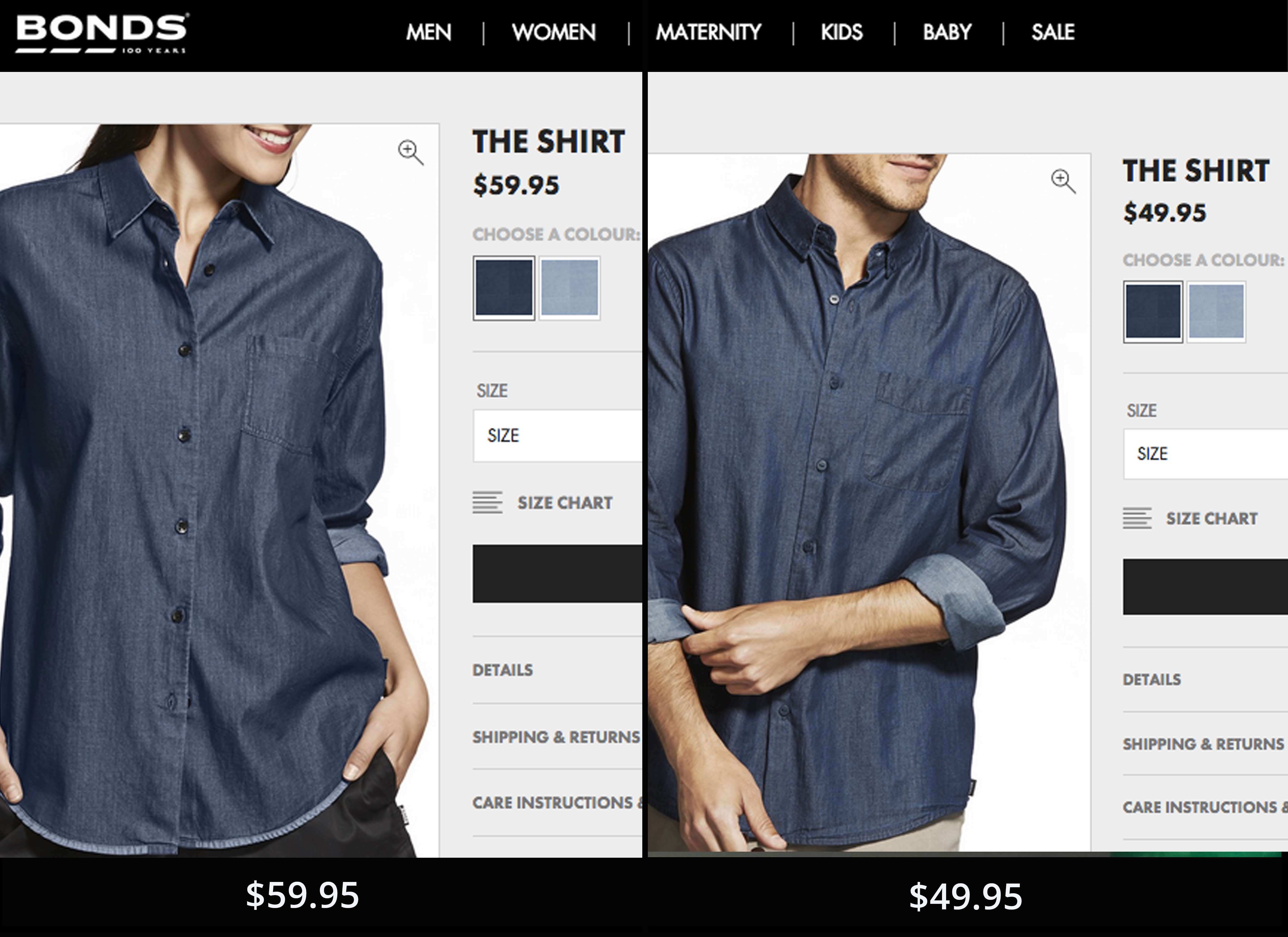 Identical shirt. $59.95 for women, $49.95 for men.
Kid's toolbox. $39.99 for boys, $49.99 for girls.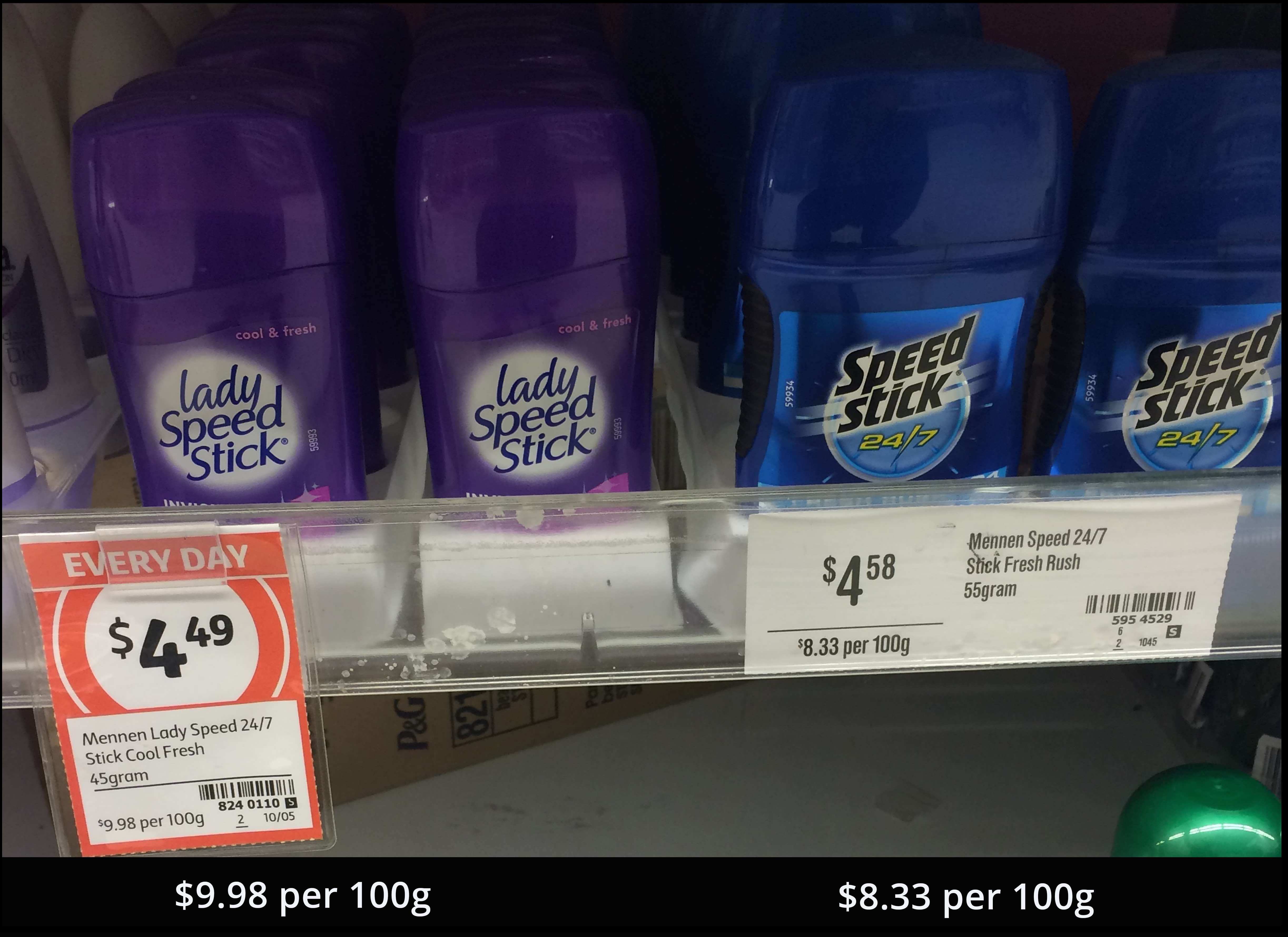 The devil's in the details here - it seems the women's product is cheaper, but look closer. $9.98 per 100g for women, $8.33 per 100g for men.
See more examples on our tumblr.
SHOW YOUR OPPOSITION TO THE GENDER PRICE GAP
The more people we have signed up to the campaign, the easier it will be to show companies they need to change their prices, and governments their policies. With public pressure, we'll make this bad for business - rather than bad for women.
Gender based pricing is inherently unfair. I stand against this practice, and call upon all those with the power to do so to close the gender price gap.
---
---
In taking action, I agree to GetUp's Privacy Policy.